About Alderleaf Wilderness College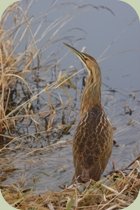 Alderleaf Wilderness College is a nature education and wilderness survival school (and publisher of the bestselling book, The Essential Skills of Wilderness Survival).
Alderleaf offers courses on wilderness survival, permaculture & sustainable living skills, wild edible & medicinal plants, wildlife tracking, and outdoor leadership in the Pacific Northwest. Led by a staff of experienced instructors, our wilderness courses provide you with valuable nature skills.
Alderleaf offers a variety of classes, presentations, and programs of varying lengths. You can participate in day-long, weekend, week-long, customized, online, or extended programs. Core fields of study include:
Whether its animal tracking applied to wildlife management, survival skills for natural disaster preparedness, or wild medicinal plants for basic home health care, wilderness wisdom provides solutions for many modern environmental challenges.

To learn more about Alderleaf, visit the following pages:

Faculty and Guest Instructors at Alderleaf

Our Campus: Alderleaf Farm (watch the video virtual tour!)

Alumni of Alderleaf Wilderness College

Student Testimonials
Employer Testimonials

Media Coverage of Alderleaf Wilderness College

Alderleaf Wilderness College Reviews

Support Alderleaf Wilderness College

Employment at Alderleaf
The Alderleaf Store

Related Resources

Articles written by Alderleaf Staff
Field Guide and Book Project Connections

Frequently Asked Questions
---

Current and Past Affiliations:
Alderleaf's AWCP and AWSP are licensed vocational programs by the
WA State Workforce Training and Education Coordinating Board (WTECB).
Undergraduate credits are available to AWCP and AWSP students through our partnership with the Extended Studies Department at Western Colorado University.

From 2009 to 2019, selected programs of study (AWCP and AWSP) were approved by the United States Department of Veteran's Affairs (VA) for enrollment of those eligible to receive benefits under Title 38 and Title 10 (including most chapters of the GI Bill®). Please note: GI Bill® is a registered trademark of the U.S. Department of Veterans Affairs (VA). More information about education benefits offered by VA is available at the official U.S. government web site at: https://benefits.va.gov/gibill/
Alderleaf Wilderness College was authorized under federal law by the
Department of Homeland Security (DHS) to enroll non-immigrant alien students (international students/non-US citizens) in AWCP and AWSP through the student visa process, from 2009 through 2019.
Alderleaf Wilderness College was a member of the 
Northwest Career Colleges Federation (NWCCF) from 2008 through 2019.

---

Return from About Us back to the Alderleaf Home Page


---
---

Grow Your Outdoor Skills! Get monthly updates on new wilderness skills articles, upcoming courses, and special opportunities. Join the free Alderleaf eNews and as a bonus you'll get a copy of our mini survival guide: