About Alderleaf Wilderness College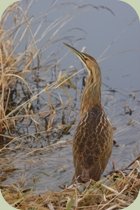 Alderleaf Wilderness College is a nature education and wilderness survival school. Alderleaf offers courses on wilderness survival, permaculture & sustainable living skills, wild edible & medicinal plants, wildlife tracking, and outdoor leadership in the Pacific Northwest. Led by a staff of experienced instructors, our wilderness courses provide you with valuable nature skills.
Alderleaf offers a variety of classes, presentations, and programs of varying lengths. You can participate in a day-long, weekend, week-long, customized, online, or extended program. Core fields of study include:
Our core program, the Alderleaf Wilderness Certification Program, prepares you for a variety of outdoor careers in environmental education, field research, and sustainable living. Graduates receive a Certificate in Wilderness Skills Education & Ecology. Certification program students also have the option to receive undergraduate college credits.
Whether its animal tracking applied to wildlife management, survival skills applied to natural disaster preparedness, or wild medicinal plants for home health care, wilderness wisdom provides solutions for many modern environmental challenges.
To learn more about Alderleaf, visit the following pages:

Faculty and Guest Instructors at Alderleaf

Our Campus: Alderleaf Farm (watch the video virtual tour!)

Alumni of Alderleaf Wilderness College

Student Testimonials
Employer Testimonials

Media Coverage of Alderleaf Wilderness College

Alderleaf Wilderness College Reviews

Support Alderleaf Wilderness College

Employment at Alderleaf
The Alderleaf Store

Related Resources

Articles written by Alderleaf Staff
Field Guide and Book Project Connections

Frequently Asked Questions
---

Return from About Us back to the Alderleaf Home Page


---
Knowledge is Power - Grow Your Wilderness Skills! Get monthly updates on new wilderness skills articles, upcoming courses, and special opportunities. Join the free Alderleaf eNewsletter: