Media Coverage of Alderleaf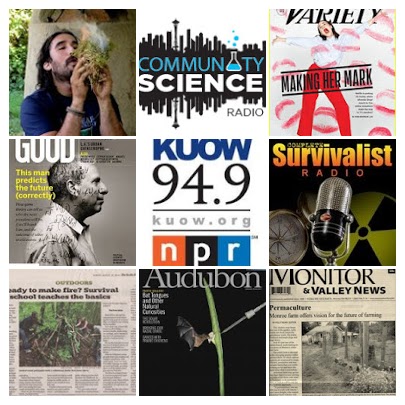 Virtual Tour Video of Alderleaf's main campus. See our forest, farm, classrooms, and permaculture projects:

Learn about our most comprehensive course - the Alderleaf Wilderness Certification Program:
---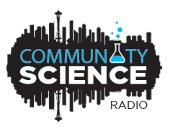 Alderleaf director, Jason Knight, was interviewed on Community Science Radio in 2016 for their show on survivalism. Community Science is a radio show on KXSU 102.1 FM in Seattle that brings a fresh, fun and new way of looking at the ways that science is a part of our everyday lives. The show included information on survival skills, preparation for natural disasters, survival stories, and explored the mental impact of being in survival situations. Listen here: Alderleaf on Community Science Radio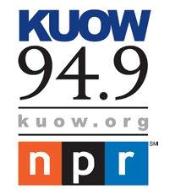 Every year many people become lost or injured in the wilderness. Alderleaf co-founder & program director, Jason Knight, speaks with Ross Reynolds and answers listener question about traveling and staying safe in the wilderness on KUOW's "The Conversation with Ross Reynolds", on Seattle's National Public Radio station, 94.9 FM. Listen to the segment from January 2013: Alderleaf Wilderness College on KUOW 94.9 FM National Public Radio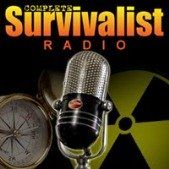 Alderleaf instructors, Filip and Jason, were interviewed on Survivalist Radio, by host Ed Corcoran (who is also the editor of Survivalist Magazine and coordinator of the Survival and Preparedness Conferences). Fil and Jason discussed survival trapping and tracking. Listen to the 90 minute interview that took place in April 2011: Alderleaf Wilderness College on Survivalist Radio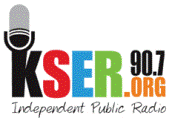 Alderleaf was interviewed on 90.7 KSER public radio in September, 2009 by host, Karen Erickson. Karen's radio show, Seein' Green, focuses on sustainability issues in the Seattle area. Listen to the: KSER 90.7 public radio interview with Alderleaf Wilderness College
---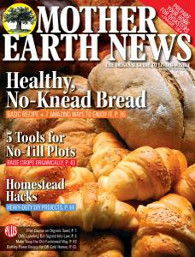 Mother Earth News printed Alderleaf's article on Cordage in the December 2016 / January 2017 issue. The article explains how to harvest wild plant fibers and turn them into natural thread, string, and rope for all kinds of survival projects. Pick up the current issue of Mother Earth News or check out the article and associated video on our website.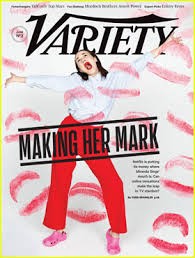 Alderleaf was interviewed in Variety Magazine about the survival training we provided to the cast of Captain Fantastic, a movie about a family raising their kids deep in the wilderness of Washington State. Read the short article from the June 21, 2016 issue: Alderleaf Wilderness College in Variety Magazine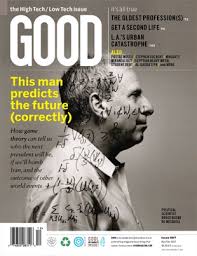 Alderleaf co-founder, Jason Knight, was interviewed as part of a self-sufficiency article in Good Magazine in July 2016. Good is a social impact magazine that seeks to help people live well and do good. The article explores strategies for living off the grid. You can read the article at: Alderleaf Wilderness College in Good Magazine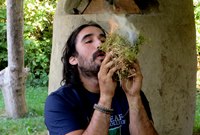 Alderleaf was featured in the Monroe Monitor, Monroe's local newspaper, in July, 2015. The article is an excellent update and summary of the school's diverse array of educational programs.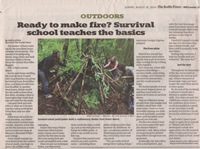 Alderleaf's weekend Wilderness Survival Course was featured in the "Outdoors" section of the Seattle Times Sunday paper in August 2014. Seattle Times reporter, Jeff Layton, attended the course as a participant, learning core wilderness survival skills through our field-based, hands-on, experiential approach to learning. Read the article at: Alderleaf Wilderness College in the Seattle Times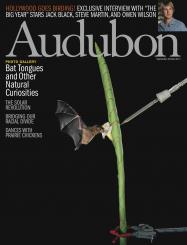 Alderleaf instructors, Filip and Jason, were mentioned in the September/October 2011 issue of Audubon Magazine. The article, "Off the Beaten Path", discusses the growth of wildlife tracking and CyberTracker Evaluations, and their role in research, education, and conservation. Read the article at: Alderleaf Wilderness College mentioned in Audubon Magazine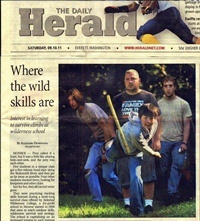 Alderleaf was featured on the front page of the Everett Herald (the county's largest newspaper) in September, 2011. Staff from the paper visited our five-day Wilderness Survival Skills Intensive in August.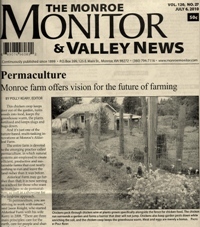 Alderleaf was featured on the front page of Monroe's local paper, the Monroe Monitor in July, 2010. The article focuses on the school's permaculture activities on the campus farm. You can read the entire article at: Alderleaf Wilderness College in the Monroe Monitor 2010

---

Photos:
Video slideshow of the 2014-2015 Wilderness Certification Program that was shown at graduation in June, 2015:
Video slideshow of the 2013-2014 Wilderness Certification Program that was shown at graduation in June, 2014:

Video slideshow of the 2011-2012 Wilderness Certification Program that was shown at graduation in June, 2012:

Video slideshow of the 2010-2011 Wilderness Certification Program that was shown at graduation in June, 2011:

Video slideshow of the 2008-2009 Wilderness Certification Program that was shown at graduation in June, 2009:
---
---

Return from Media Coverage of Alderleaf back to About Us


---
Knowledge is Power - Grow Your Wilderness Skills! Get monthly updates on new wilderness skills articles, upcoming courses, and special opportunities. Join the free Alderleaf eNewsletter: