Discover Wilderness Wisdom That Could Save Your Life



The Essential Skills of Wilderness Survival will empower you to survive emergencies and grow deeper connections to nature, with expert instructor, Jason Knight of Alderleaf Wilderness College


---
Paperback Book: On Sale for $28.97 (regular price is $37)
(Free shipping in the US. Ships within 1-2 business days)

---
Digital eBook: On Sale for $8.97 (regular price is $37)
(Digital ebook is available immediately upon purchase)


---

"Jason distills the core survival principles and techniques into a format that ensures the reader will gain the confidence and know-how to be prepared for any emergency."
-Nicole Apelian, Ph.D., from History Channel's Alone survival show


---

As an outdoor enthusiast you know the benefits of spending time in nature. But what happens if you get lost, stranded, or find yourself in an emergency situation?

That's where The Essential Skills of Wilderness Survival comes in.

Authored by trusted survival expert, Jason Knight, this guide shows you the most effective system and skills you need to stay safe and comfortable in any outdoor challenge.

The Essential Skills of Wilderness Survival will increase your confidence and teach you exactly what to do, and in what order, if you find yourself in a survival situation.

You'll discover skills that could save your life and the lives of those around you, so that you make it through challenges alive and safe, and can fully enjoy the freedom of exploring the backcountry, without worry.

This approach to survival will also connect you more deeply with nature, so that you come to see the wilderness as a community of allies ready to support you with your survival needs.

You'll benefit from Jason's decades of teaching wilderness survival skills, training instructors, and consulting on survival shows and movies. So you can be confident that the information you are receiving is accurate and you'll avoid mistakes that could prove deadly.

The Essential Skills of Wilderness Survival is also the perfect resource for wilderness survival education. You'll be able to share this valuable trove of knowledge with your friends, family, and community. So that everyone can benefit from these life-saving skills.


---

"Whether you're a seasoned nature enthusiast or new to the outdoors, this beautifully illustrated and masterfully organized survival guide, that simplifies Jason's decades of experience, will be an invaluable companion!"
-Jonah Evans, biologist at Texas Parks and Wildlife


---
Here's just a glimpse of what you'll find in The Essential Skills of Wilderness Survival: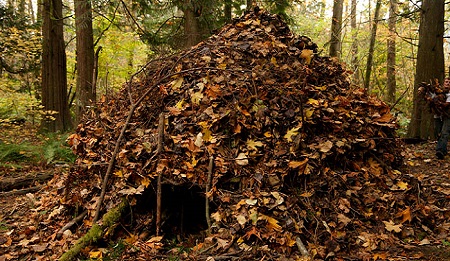 Survival Shelters That Protect You From the Elements
You'll learn shelter skills so that you avoid the number one danger of the outdoors – hypothermia.
And you'll be able to create shelter from just the natural materials found in nature. So you'll know exactly what to do if you have to spend the night in the wilderness without a tent or sleeping bag.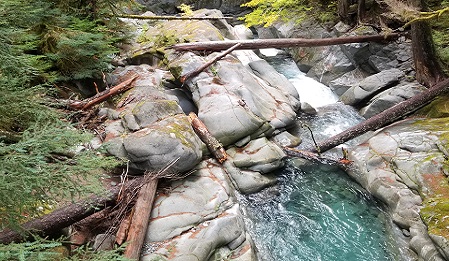 Water Purification Techniques That Keep You Hydrated
You'll learn how to obtain clean water to stay healthy and hydrated. So you'll avoid dying from dehydration – the second biggest danger in survival situations.
And having clean water to drink will help your mind function better so that you can think clearly.


Crucial Survival Fire Making Skills for Staying Warm
You'll learn how to create fire from rubbing two stick together so that you can heat a shelter, boil water, cook food, signal rescuers, and drive away bugs and wild animals.
So you'll be more comfortable while surviving in the outdoors.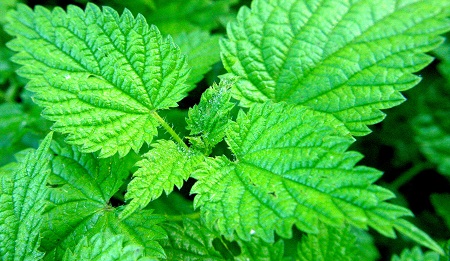 The Top Wild Survival Foods That Will Sustain You
You'll learn what wild plants and protein sources are available in the wilderness. Which gives you calories and energy to keep going.
And even if you don't use them for emergencies, knowing how to utilize wild foods is an enriching experience. Your hikes and camping trips become more fun when you can sample wild edible plants along the way.


---
Excellent step-by-step instructions that make learning fast and easy
You won't be left confused feeling like there's information missing.


Beautiful full-color graphics and photos for visual learners
You will have success by being able to clearly visualize the steps of each skill.


Survival stories that inspire and inform
You'll benefit from Jason's mistakes and successes, understanding the why behind each skill, so you can adapt to any challenge.


A clear and concise guide that saves you time and effort
You'll be able to master the basics faster, without extra fluff, so that you're better prepared for wilderness adventures even after just a quick read.


Accessible knowledge for all skill levels
The Essential Skills of Wilderness Survival provides fresh perspectives and skills whether you're new to the outdoors or have a lifetime of outdoor experience. Even kids can learn from this book.

You can share this valuable resource with friends and family members, so that they gain these critical life skills that everyone should know.
And you'll be safer on hikes and other outdoor adventures when you and your companions all have these vital skills. Because you'll be able to take care of each other if there's ever an emergency.
And you won't have to worry about loved ones going away on wilderness adventures when you know they've gained the knowledge contained in this book.


---
Special Bonuses When You Get the Book Today
Order the book from this page today, and we'll email you our quick-start Survival Kits Checklist: lists for what to take when hiking, what to pack into a kit for your car, and what to put in a bug out bag for natural disasters. They are such a great resource for assembling your own kits, making survival kit creation much faster and easier.
You'll also get access to our monthly wilderness skills articles, a free survival training webinar, and additional useful resources. Which will help keep survival skills fresh in your mind so that you don't forget them. You'll have everything you need to stay prepared and informed.


---
"Easy. Practical. Efficient.
This is one of the rare survival guides that actually leaves the reader immediately more competent with just a few minutes of casual perusal. The concepts are superbly clear, the layout is easily navigated, and each principle is supported with crisp, well-planned photography.
For those wanting to be better prepared and feel more confident on any excursion, this book is a must have. The inviting, engaging approach makes it just as beneficial for curious youngsters as it is for knowledge hungry, detail-oriented adults. Get a copy, read it, and leave it out for guests, kids, and neighbors. It could save lives."
- Casey McFarland, field guide author and professional naturalist



---
A Best-Selling Guide
The Essential Skills of Wilderness Survival has helped thousands of people become more confident and competent in the outdoors.
It reached a bestseller in these categories:

#1 in Outdoor Survival Skills Books
#1 in Hiking & Camping Instructional Guide Books 
#1 in Survival & Emergency Preparedness Books
#1 in Outdoor Skills eBooks
#1 in Self Help eBooks
#1 in Reference eBooks
#1 in Sports & Outdoors eBooks
Top 100 Best Selling Book (peaked at #54)
122 reviews with a 4.7 out of 5 star rating
---

About the Author
Jason Knight is passionate about helping people learn wilderness survival skills. Since 1997, he's taught thousands of people, including training hundreds of adults to become survival instructors. He has consulted as a local wilderness skills expert for the Discovery Channel and has been featured on NPR. He is a cofounder and instructor at Alderleaf Wilderness College, one of the leading outdoor schools in the United States offering courses on wilderness survival to the general public and a broad range of clients including the US Forest Service, the Seattle Mountaineers, and the cast of the award-winning film Captain Fantastic.


---
60-Day Money Back Guarantee
We offer a 60-day money back guarantee on your purchase of The Essential Skills of Wilderness Survival book. This means, in the unlikely event you're not satisfied with the book, just contact us and return your copy within the first 60 days and you can get a full refund.

---

With The Essential Skills of Wilderness Survival you'll be empowered by the ultimate guide to surviving emergencies, while gaining greater confidence in the outdoors and inspiration from a trove of wilderness wisdom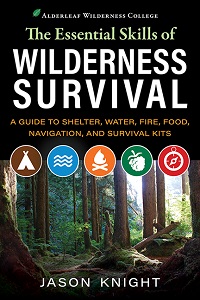 So don't wait, order your copy today and be prepared for whatever comes your way!


---
Paperback Book: On Sale for $28.97 (regular price is $37)
(Free shipping in the US. Ships within 1-2 business days)

---
Digital eBook: On Sale for $8.97 (regular price is $37)
(Digital ebook is available immediately upon purchase)


---

And when you order the book today, we'll also email the bonus Survival Kits Checklist, survival training webinar, and our latest wilderness skills articles!


---

"Whether you are looking to deepen your connection to the natural world or prepare for when things go wrong, Jason has captured the fundamentals of wilderness survival in an easy to read and well-organized book that is chock full of useful tips."
-Scott Brinton, executive director at CedarRoot Folk School

"This is an excellent resource for those intending to be comfortable in the wilderness for any amount of time. If everyone took these contents to heart, we would have fewer searches for missing persons, and more outings completed successfully."
-Rob Speiden, professional tracker and Search and Rescue Instructor

"There are few wilderness teachers who know their stuff as well as Jason Knight. This is a refreshing book that tells you exactly what you need to know. I am positive that The Essential Skills of Wilderness Survival will be the most important book that you ever own."
-John Gallagher, herbalist and cofounder of LearningHerbs.com


---

Alderleaf has chosen ClickBank to be the retailer of the products on this page (they handle the shopping cart, including sales tax calculations). CLICKBANK® is a registered trademark of Click Sales, Inc., a Delaware corporation located at 1444 S. Entertainment Ave., Suite 410 Boise, ID 83709, USA and used by permission. ClickBank's role as retailer does not constitute an endorsement, approval or review of these products or any claim, statement or opinion used in promotion of these products. For Product Support, please contact Alderleaf HERE. For Order Support, please contact ClickBank HERE.


---