Employer Testimonials

Alderleaf's core programs prepare students to apply their wilderness skills training to make a difference in the world. Hear what several employers have to say about graduates of the Alderleaf Wilderness Certification Program that they've hired:


---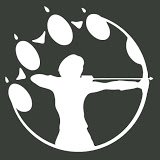 "Alderleaf graduate Samuel Royce has been working as a summer camp instructor and Rangers Apprenticeship mentor at Trackers Earth since the summer of 2014. Sam took the Alderleaf Wilderness Certification Program between the time I spent with him in a residential summer immersion program and being hired as a summer camp instructor. His awareness of the natural world and prowess in primitive skills increased tenfold during that time. He has proven himself to be an excellent mentor and positive role model for our teen apprentices."

–Romain 'Captain Caveman' Griffith, Trackers Earth Ranger Coordinator


---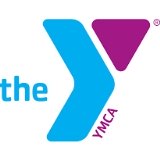 "Chris Pearson first came to the YMCA BOLD and GOLD Mountain School in 2011.  As soon as I met him, I knew there was something special about him.  It did not take him long to find his unique niche within our program.  After the first day of training he was nicknamed "Fuego" because of his amazing skills of building a fire in any situation.  Chris's unique ability to blend his primitive living skills in a digestible way for the youth in our program has proven to be an invaluable asset and I attribute that to the education he received from Alderleaf." 

-Chris Hagen, Director of Operations, YMCA BOLD and GOLD Mountain School


---

"Jase Grimm [an Alderleaf graduate] has been one of my seasonal contract staff at South Pole Station, Antarctica twice since 2011 as a Production Cook. His training [at the Alderleaf Wilderness Certification Program] prepared him well for the long hours, commitment and passion for cooking outstanding meals for our community.  The culinary staff here is the morale committee and doing our job well is extremely important at the bottom of the planet. Jase has been a tremendous asset to our success."

-James A. Brown, Executive Chef, Amundsen-Scott South Pole Station, United States Antarctic Program


---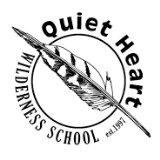 "Ted Packard [a graduate of the Alderleaf Wilderness Certification Program] has worked as an instructor for Quiet Heart Wilderness School since the Fall of 2012. Ted's skills and knowledge of the wilderness and primitive skills undoubtedly were improved and enhanced during his education at Alderleaf Wilderness College in Monroe.  After graduating from Alderleaf, he joined the Quiet Heart team to lead our teen students."

-Allan "Hawkeye" Sande, Director, Quiet Heart Wilderness School


---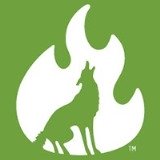 "Jamie Weaver was a valuable member of the Primitive Pursuits Summer Camp staff team in 2013.  Her training in primitive skills and naturalist practices from the Alderleaf Wilderness Certification Program prepared her well to share those skills with our participants.  Her curiosity and passion for learning the plants and animals of a new ecosystem (East Coast versus West Coast) was a great model for staff and campers alike."
   
-Corinne Eisenman, Team Leader, Primitive Pursuits


---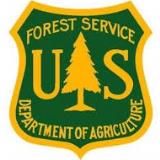 "Gianna Torres, a graduate of the Alderleaf Wilderness Certification Program, spent the summer working in the backcountry for the Forest Service at a remote location at the edge of a wilderness area. She had the opportunity to work with a crew for a 10 day hitch and an overnight in the wilderness. By her own testimonial, Alderleaf was a beneficial experience for learning how to live on the land responsibly."

-Patrick J. Brown, Wilderness Management Assistant, US Forest Service


---

"Alderleaf graduate Jessica Ennis has been employed as a youth programs instructor at Earth Native Wilderness School since 2012.  The training she received through the Alderleaf Wilderness Certification Program made her uniquely qualified for the position and is one of the reasons why we chose to hire her. The training clearly prepared her well, as she has become a valuable member of our team."

-Dave Scott, Founder, Earth Native Wilderness School


---
Return back to the Wilderness Certification Program page
---
---
---

Grow Your Outdoor Skills! Get monthly updates on new wilderness skills, upcoming courses, and special opportunities. Join the free Alderleaf eNews and as a welcome gift you'll get a copy of our Mini Survival Guide.