Book Project Connections!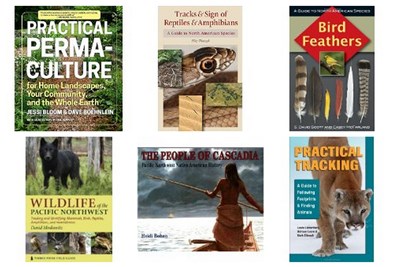 Several of Alderleaf's instructors, adjunct faculty, former staff, and guest teachers have authored or contributed to various field guides and book projects over the years. Check out a sampling below:
---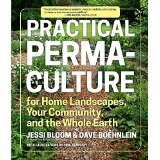 Adjunct faculty member / lead permaculture teacher at Alderleaf, Dave Boehnlein, co-authored "Practical Permaculture for Home Landscapes, Your Community, and the Whole Earth". This new book is a tremendously user-friendly resource on permaculture, filled with excellent illustrations and photos. It is now the primary required book for our permaculture courses.

---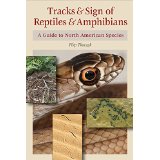 Adjunct instructor, Filip Tkaczyk, who has worked with Alderleaf since 2007, authored this one-of-a-kind book, "Tracks & Signs of Reptiles & Amphibians". It completes the Stackpole series which includes similar guides on mammals, birds, and insects. Alderleaf co-founder, Jason Knight, contributed to some of the regional data collection for the book.

---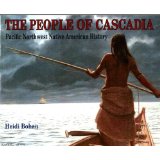 Ethnobotany expert, Heidi Bohan, authored "People of Cascadia", an amazing resource on how Native Americans local to the Pacific Northwest lived prior to European contact. The book includes detailed information on the plants, trees, fish, mammals, and other natural resources that are utilized for food, medicine, and other purposes. It is a recommended resource for our survival courses. Heidi has been a guest teacher at Alderleaf.

---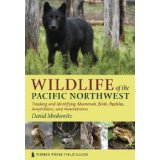 "Wildlife of the Pacific Northwest: Tracking and Identifying Mammals, Bird, Reptiles, Amphibians, and Invertebrates" is an excellent animal tracks guide for our region. A small contribution of photos was made to the project by Alderleaf co-founder, Jason Knight. The book's author is David Moskowitz, a friend and colleague. The book is highly recommended at our tracking courses.

---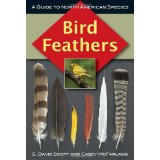 "Bird Feathers: A Guide to North American Species" is an excellent field guide for interpreting and identifying feathers. The book is well organized with many photographs and tips. It is authored by guest CyberTracker evaluator, Casey McFarland, and former Alderleaf instructor, Dave Scott. It is a recommended resource for our naturalist studies.

---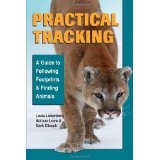 "Practical Tracking: A Guide to Following Footprints & Finding Animals" may be the only book dedicated entirely to the skill of trailing - the ability to follow subtle tracks, signs, and clues to find wildlife. It is authored by Louis Liebenberg, Mark Elbroch, and Adriaan Louw. Adriaan Louw has been a guest teacher at Alderleaf offering trailing workshops, presentations, and evaluations. This book is excellent reading for tracking course students.

---
Learn more about Alderleaf's instructors, adjunct faculty, and guest teachers on our faculty bios page.

Check out our Calendar of Upcoming Courses.


---
---
---

Grow Your Outdoor Skills! Get monthly updates on new wilderness skills, upcoming courses, and special opportunities. Join the free Alderleaf eNews and as a welcome gift you'll get a copy of our Mini Survival Guide.