Core Staff, Adjunct Faculty, and Guests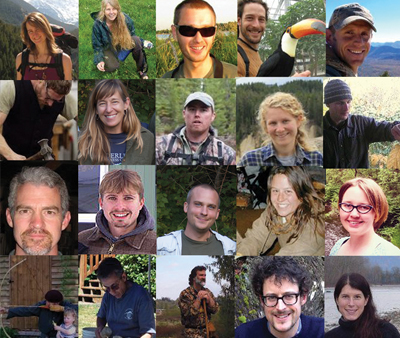 With a wealth of knowledge and many years of experience, each of the staff and guests at Alderleaf Wilderness College brings a high level of instructional excellence and professionalism to our courses.

Co-Founders: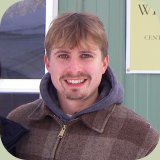 Jason Knight is the director, a co-founder, and an instructor at Alderleaf Wilderness College and is the author of The Essential Skills of Wilderness Survival. He has taught nature skills for over two decades, with expertise in wildlife tracking and wilderness survival skills. He is an experienced wildlife biologist and wilderness skills educator, having worked with conservation organizations, government agencies, and in the private sector. Jason is certified as a Senior Tracker (Track & Sign Specialist and Trailing Specialist) through CyberTracker Conservation International. He received a Bachelor of Science in Wildlife Ecology & Environmental Education from The Evergreen State College and holds a Permaculture Design Certificate. Jason has managed mountain lion studies for the Washington State Department of Fish & Wildlife and assisted with gray wolf research in central Idaho. He worked on many wildlife projects through Wetland Resources, Inc and consulted as a local wilderness skills expert for the "Coastal Catastrophe" episode of the Discovery Channel's Dual Survival television program. He contributed photos to the field guide "Wildlife of the Pacific Northwest" and conducted fieldwork for the book "Tracks & Sign of Reptiles & Amphibians". Jason also enjoys construction projects on the campus, spending time with his family, and playing guitar. 
More information on Jason Knight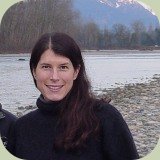 Kerry Knight is a co-founder, serves as the campus manager, and provides logistical support at Alderleaf courses. She has spent many years studying herbal medicine and permaculture, and is certified as a Community Centered Herbalist (CCH) through Ravencroft Garden. Before co-founding Alderleaf, she worked in a variety of positions maintaining small farms and large greenhouses. Kerry was an assistant curator at the Indianapolis Children's Museum, involved with artifact preservation at The Glen Black Lab, and also worked on a Mayan archeological site in Central America. Kerry holds a BA in Anthropology from Indiana University and has also completed a Permaculture Design Certificate. At Alderleaf, Kerry leads farm project days. She enjoys sharing her knowledge of herbal medicine, animal husbandry, and working in the garden with volunteers, her family, and students in the Wilderness Certification Program.
---

Adjunct Faculty: Adjunct faculty offer their expertise as instructors at our courses each year.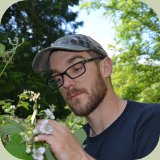 Ben Mardis is an instructor at Alderleaf. He is an experienced educator who spent three years volunteering on farms and homesteads around the country practicing sustainable living skills. Ben is a graduate of both the Alderleaf Wilderness Certification Program and the Advanced Wilderness Skills Program. He holds a Level II Tracker Certification and a Permaculture Design Certification. Ben was born and raised on the east coast before finding his calling in the Pacific Northwest. He served as a sonar technician on submarines in the United States Navy. Ben is a passionate naturalist who loves unfolding the mysteries of the plants, birds, and fungal kingdom. When not working on mushroom cultivation or herbalism projects you can find him in the garden or in the forest photographing birds.
Articles by Ben Mardis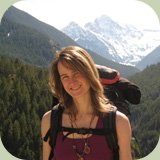 Heather Swift is an ethnobotany instructor at Alderleaf. Heather is passionate about wild plants and regularly harvests wild plants for medicine and food. She has been an ethnobotany instructor at Cascadia Community College and taught private classes in wild edible and medicinal plants. She is the founder of Cohabitats, a consulting collective that fosters conservation, restoration and stewardship. She has applied her tracking skills working on wildlife studies for Forterra and Conservation Northwest. After converting her backyard to be a certified wildlife habitat, she now instructs homeowners on enhancing wildlife habitat on their properties. Heather is a regular speaker for organizations including Built Green, the Northwest EcoBuildling Guild, and WSU Extension. She holds an M.S. in Management from Antioch University Seattle where she was on the faculty. She completed WSU's Forest Stewardship Program and is certified as a CyberTracker Level II for Track & Sign. Heather is an artist and enjoys hiking, cycling and rock climbing with her husband Ben.
Articles by Heather Swift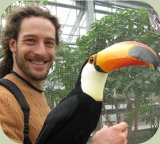 Dave Boehnlein leads the permaculture design curriculum at Alderleaf Wilderness College. He co-authored the book "Practical Permaculture". Dave is the principal at Terra Phoenix Design, where he helps clients around the globe achieve their sustainability goals through integrated master planning. He also serves as the Education Director at the 30 year old Bullock's Permaculture Homestead on Orcas Island, WA. His freelance "gun-for-hire" teaching services are highly sought after by organizations including universities, non-profits, and trade associations. Dave holds a B.S. in Natural Resources & Environmental Studies from the University of Minnesota. He worked in outdoor education for a number of years and while guiding eco-tours in Costa Rica he stumbled upon permaculture design. He jumped in with both feet and hasn't looked back since. Dave is passionate about plants - especially weird, but useful ones. He also loves mushroom hunting, plays games of all kinds, and works to mainstream permaculture with integrity.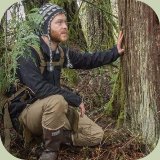 Jedidiah Forsyth is an instructor at Alderleaf. Born and raised in the Pacific Northwest he has been a passionate naturalist since his youth, fostering his interest in the natural world in the fields and forests of Washington, Oregon, California, and British Columbia. Jedidiah studied primitive living skills at Tom Brown, Jr's Tracker school and holds a Tracker III certification. As a wildlife tracking and natural history educator, Jedidiah works with community members to promote positive relationships with wildlife and the natural world, and in his capacity as a survival and primitive skills instructor strives to develop the skills necessary for professional and citizen scientists to spend safe and productive time afield. Jedidiah taught at Wild Whatcom; he helped found the Cascadia Naturalist Association, an organization dedicated to developing ecoliteracy and place based connection; and he co-hosts the radio show and podcast 'Wild Cascadia'. He finds great joy in sharing skills that he deeply cares for, and hopes to help foster a culture of self-reliance and environmental participation. Jedidiah takes great comfort in wilderness and when not working with the community can be found in the deep places of the Northwest on the trail of black bear, gray wolf, and cougar.
Articles by Jedidiah Forsyth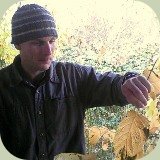 Chris Byrd is an instructor at Alderleaf. He has been a naturalist in the Pacific Coast states for the last twenty years. Chris holds a Track & Sign Specialist Certification and has been trailing animals in the Pacific Northwest intensively for the last ten years. Chris has taught tracking and ecology for a number of local organizations including the North Cascades Institute, Wilderness Awareness School, Wild Whatcom, The Cascade Land Conservancy, and Western Washington University.  He has a post-graduate degree in education from Humboldt State University, and in 2009 completed WAS's year-long outdoor skills program.  Chris also currently co-runs the Cascadia Naturalist Association, a community outdoor program for adults based in Bellingham, WA.
Articles by Chris Byrd
---

Guest Instructors, Evaluators, and Presenters: Alderleaf also hosts guests from time-to-time for special workshops, events, or at our core programs. They are often visiting experts from different parts of the world. Examples of current and past guests include: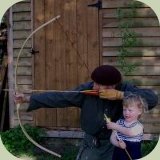 Peter Yencken has been making bows for over 20 years. He started making bows while working for Tom Brown's Tracking & Wilderness Survival School. He is a guest teacher at many wilderness schools around the country. He has taught the art of making bows to well over 500 people of all ages. Peter is a native of Australia and is a talented woodworker. At Alderleaf, Peter offers his expertise at our Wooden Bow Making Course each year.
Heidi Bohan is an educator specializing in native plants and their traditional uses. At Alderleaf Heidi has taught ethnobotany classes at the Advanced Wilderness Skills Program. She is the author of 'The People of Cascadia-Pacific Northwest Native American History', 'Starflower Native Plant ID Cards' and 'Journey Plant Medicine Cards'. She is a member of the Snoqualmie Tribe Canoe Family, works full time for the Snoqualmie Tribe as a cultural educator and adviser, and consultant for their native plant restoration projects. She is also adjunct faculty for Bastyr University and teaches at other local colleges including Northwest Indian College. Learn more about Heidi Bohan
Dan Stueber has been flintknapping for thirty years and has been teaching flintknapping classes for over two decades, and was a student of world renown flintknapper and experimental archaeologist Dr. Errett Callahan.  At Alderleaf, Dan has taught special stone tools classes at the Advanced Wilderness Skills Program. Dan's interest in stone tools encompasses stone tool technologies from around the world and he has done research on collections in many museums in North America, Europe, New Zealand and Hawaii. He also teaches a summer course in prehistoric technologies at the University of Victoria in BC, Canada and worked in Portland, Oregon for Archaeological Investigations Northwest as a stone tool analyst. Learn more about Dan Stueber at his website, Thunderstones.com.
Casey McFarland is a CyberTracker Evaluator and a co-author of "Bird Feathers: A Guide to North American Species" (Stackpole 2010). Alderleaf has hosted Casey to run Track & Sign Evaluations at the Wilderness Certification Program. Casey contributes to various wildlife projects, including wildlife connectivity and carnivore studies, and has worked extensively in mountain lion research. He trains and certifies biologists, research teams and the general public across the US and Europe through the CyberTracker Conservation evaluation system, an international standard for gauging and enhancing one's in-field knowledge of track, sign and behavior of mammals, birds, reptiles, amphibians and invertebrates.
Katie Russell skinned her first squirrel at age six, and has been in love with dead things ever since! At Alderleaf, Katie has taught braintanning classes at the Advanced Wilderness Skills Program. She loves the alchemy of transforming a stinky wet mass of skin and hair into luscious, durable, sustainable buckskin. A 2007 alumni of the Living Wild School with Lynx Vilden, she has gone on to lead internships in animal processing, deer skinning, brain-tanning, and buckskin clothes-making. Katie started www.Wilderbabe.com, where she sells her raw skins and custom work. She also runs primitive skills day camps for kids and organizes Saskatoon Circle Gathering (www.saskatooncircle.com). Katie is based in Twisp, Washington where she lives with her beloved horse and donkey.
Rob Speiden has been an active member of the Search and Rescue (SAR) community since 1993. He holds a NASAR SARTech I certification, is a Virginia Search and Rescue Tracking Specialist, Search Team Leader, and Search Mission Coordinator. Rob co-authored "Foundations for Awareness, Signcutting and Tracking" (FAST). At Alderleaf, Rob has taught human tracking courses. Rob is also an active member of the Search and Rescue Tracking Institute (SARTI), and currently holds positions as Tracking Specialist and Treasurer in SARTI. Rob instructs search and rescue volunteers, law enforcement officers and military servicepeople in tracking and awareness skills that enhance search efforts for lost or missing persons. He has logged over 450 tasks on more than 230 documented search missions to date. Recognitions have included being presented the Lisa J Hannon Award by the Virginia Search and Rescue Council in 2007 and being cast as a tracking team member in the Red Brick Entertainment TV show, "The Chase: Trackdown" aired on Court TV in 2005. Rob has been tested on animal tracking skills and is certified according to Cybertracker standards as a Senior Tracker (Track & Sign Specialist and Trailing Specialist).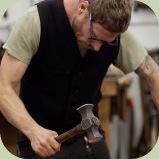 David Tuthill has been working with metals since the age of fifteen. At Alderleaf, David has taught knife making classes. He began forging as part of a sculpture course at Santa Barbara City College in 1988. He has been operating his business, FIRE HORSE FORGE in the Ballard neighborhood of Seattle since 1994, where he produces architectural commissions, as well as furniture, sculpture, and jewelry. David's years in the Northwest have been the most formative in his metalworking career. With his love for the outdoors, being surrounded by the vast and expansive nature of the region, as well as a rich industrial history, including timber, maritime trades, and railroads, he has continued to learn and has been able to more fully appreciate and understand how the influence of his surroundings can be reflected in the pieces that he produces. Learn more about David Tuthill at his website: FireHorseForge.co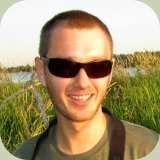 Filip Tkaczyk is the author of Tracks & Sign of Reptiles & Amphibians. Filip has been a periodic guest teacher at Alderleaf. Filip is an experienced naturalist who has extensively studied the ecosystems of Washington State. He is certified as a Track & Sign Specialist, holds a Permaculture Design Certificate, and earned a B.S. in Wildlife Science from the University of Washington. Included in his experiences as a naturalist, he has lead bird walks with Seattle Audubon and taught outdoors skills to adults and youth for various organizations such as The Wildlife Society. Filip has also worked with the Olympic National Park conducting bat research, and for the University of Washington, leading an in-depth study on nutria in the Seattle area. He is also a professional nature photographer who has captured wildlife images around the world.
More information on Filip Tkaczyk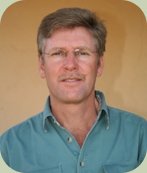 Adriaan Louw is a professional wildlife tracker from South Africa. He co-authored the book "Practical Tracking" and specializes in trailing dangerous game such as African lions and leopards. Adriaan has worked for fifteen years in formal conservation including five years at Kruger National Park. He has trained rangers, guides, and trackers, and is a certified tracking evaluator for CyberTracker International. Alderleaf has hosted Adriaan Louw for a special Trailing Workshop and Evening Presentation on Wildlife Tracking in South Africa.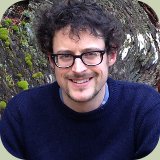 Phil Bennett works as an urban forester for the City of Snoqualmie and city arborist for the City of Clyde Hill. He also serves as education director for the Pacific northwest chapter of the International Society of Arboriculture (ISA). Phil is currently working on the Green Snoqualmie Partnership, a multi-agency effort to steward and restore 983 acres of forestland in Snoqualmie. Passions include hiking, cycling, tree climbing, and arguing about the merits of various landscape tree varieties with friends! At Alderleaf, Phil has taught a forest stewardship unit at the Advanced Wilderness Skills Program.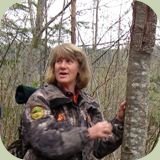 Susan Morse is a nationally recognized naturalist and habitat specialist with thirty years of experience tracking and interpreting wildlife uses of habitat. Her research has focused on cougar, bobcat, black bear, and Canada lynx. In 2001 Susan was the recipient of the Franklin Fairbanks Award for her lifelong creative and dedicated service to enriching the awareness and understanding of the natural world among the residents of New England. Susan founded Keeping Track in 1994. Alderleaf has hosted Susan Morse for special bear, cougar, and bobcat tracking workshops.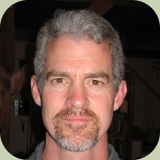 Nate Harvey evaluates trackers for CyberTracker Conservation in both Trailing and Track & Sign Identification.  Additionally, he teaches Trailing in workshops near his home in southern Vermont and around the country. He created the website, TrackersTrail.com and is the author of Trailing Wildlife, the curriculum to which the "Trailing" section of the website refers. Alderleaf has hosted Nate to run Trailing Evaluations at the Advanced Wilderness Skills Program.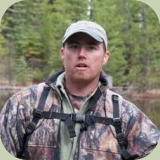 Brian McConnell became a Senior Tracker in 2008 and has been an Evaluator for Cybertracker specializing in trailing since 2009. Brian contributed stories for the book "Practical Tracking" and photos for the field guide "Wildlife of the Pacific Northwest". He is an avid hunter and outdoorsman, a member of the Washington State Master Hunter Program, and a passionate naturalist. Brian enjoys mentoring new hunters and watching people working their first bear trail. He currently conducts trailing evaluations, trainings and workshops around his home in Washington State and throughout North America. Alderleaf has hosted Brian to run Trailing Evaluations at the Advanced Wilderness Skills Program.
---

Contributing Authors: Former instructors and others have also contributed articles to the Alderleaf website. The following individuals have also written articles on the Alderleaf site:
Filip Tkaczyk, Kristi Dranginis, Steve Nicolini, Allan Sande, Dave Scott, Michelle Peziol, Connor O'Malley, Georgieann Lilgreen, Gabe Garms, Leah Houghton, Bernard van der Weerdt, Emily Nealley, Russell Field, Jeremy Williams, Julie Stonefelt.


---

Return from Alderleaf Staff, Guests, and Authors back to About Us


---
---
---

Grow Your Outdoor Skills! Get monthly updates on new wilderness skills, upcoming courses, and special opportunities. Join the free Alderleaf eNews and as a welcome gift you'll get a copy of our Mini Survival Guide.