CyberTracker Trailing Evaluations

An Evening Presentation with Adriaan Louw
Alderleaf welcomes professional tracker and guide, Adriaan Louw, of South Africa for an evening presentation on the CyberTracker Trailing Evaluation.
7pm-8:30pm, date to be determined
At the Alderleaf Campus, 18715 299th Ave SE, Monroe, WA 98272
Admission: $5, registration is at the door (please RSVP)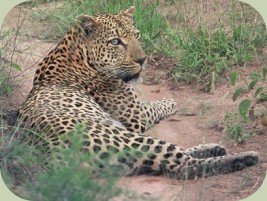 Join Adriaan, to learn about the CyberTracker Trailing Evaluation and the role of wildlife trackers in eco-tourism, conservation, anti-poaching, and more.
"The Track & Sign Interpretation evaluation tests the tracker's knowledge of the "ABC" of tracking. The Trailing evaluation tests the Tracker's ability to apply the "ABC" and "read" the trail through the landscape and ultimately find the animal or person that made the trail. We will look at the history, the process, the scoring system, and how it has impacted to the standards of tracking. We will also look at how it has impacted on the socio-economic standing and lifestyle of some of the trackers in South Africa.
There are a large number of wildlife trackers employed in the eco-tourism industry in South Africa, where they track and locate dangerous game for tourists to view. These trackers are actively tracking lion, rhino, leopard, and other species with the purpose to find them without disturbing the animals. They are often very proficient and effective in what they do, and yet some of them are the most humble people you will ever meet."
Adriaan will be sharing slides and stories from his extensive background tracking African wildlife.
Directions to Alderleaf: From Monroe go south on Highway 203 approximately one mile. Turn left onto Ben Howard Road. Follow Ben Howard Road for approximately 6 miles. Turn right onto Cedar Ponds Road. Follow Cedar Ponds until it becomes gravel. Take a left onto the second driveway. Our classroom is located in the large green building at the end of the drive.


---
| | |
| --- | --- |
| Adriaan Louw is a professional wildlife tracker from South Africa. He specializes in trailing dangerous game such as African lions and leopards. Adriaan has worked for ten years in formal conservation including five years at Kruger National Park. He has trained rangers, guides, and trackers, and is a certified tracking evaluator for CyberTracker International. Alderleaf has also hosted Adriaan Louw for special Trailing Workshops. | |
---

Adriaan has also offered official CyberTracker Trailing Evaluations while visiting the northwest. For more information about tracker evaluations, visit WildlifeTrackers.com.


Contact us to inquire about future dates


---

Return from Wildlife Tracking in South Africa to Wilderness Courses


---
---

Discover Life-Saving Wilderness Wisdom!
The Essential Skills of Wilderness Survival 
This masterfully-organized guide will empower you to survive emergencies and grow deeper connections to nature, with expert instructor, Jason Knight of Alderleaf.

(Shop Now) On sale for a limited time
---
---