Alderleaf Wilderness College Reviews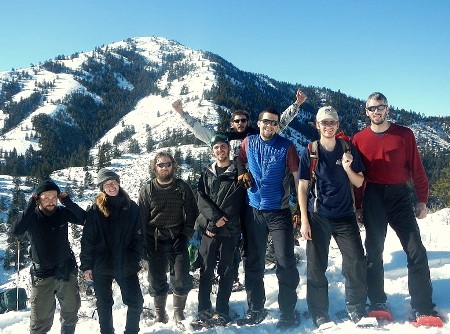 Previous students have written Alderleaf Wilderness College reviews. See what they have to say about us:


"Alderleaf Wilderness College teaches permaculture, wildcrafting, outdoor survival, wildlife tracking, and general appreciation of our natural environment. The classes I've taken here include their Survival Weekend and Introduction to Mushrooming. I can't wait to take more."
-Jeff L., Seattle, WA
Read More Alderleaf Reviews on Yelp.com


"If you want to learn about wilderness survival and primitive skills from extremely knowledgeable instructors, Alderleaf Wilderness College is for you. I attended the 5-day wilderness survival course and learned more than I ever thought possible in that short amount of time."
-Casey K., Portland, OR


"Alderleaf Wilderness College is outstanding at developing and delivering wilderness skills programs, providing both a deep level of knowledge and context for the teachings. I recently hired Alderleaf for a customized tracking, bird language, and awareness program delivered to a group of top business school students. Everyone came away commenting on the quality of their experience. I look forward to working with Alderleaf in the future."
-Ryan W., New York, NY
Read More Alderleaf Reviews on LinkedIn.com


"I've taken the tracking apprenticeship and several weekend courses with Alderleaf Wilderness College and highly recommend them. The instructors are very knowledgeable and the classes are always organized and efficiently run."
-Roger B., Burnaby, BC
Read More Alderleaf Wilderness College Reviews on Superpages.com


"Alderleaf Wilderness College instructors are incredibly knowledgeable in all of the areas they teach. We were able to learn survival skills, primitive tools, and go on field trips to track animals and learn about the topography, flora and fauna. All in all, I can't recommend them enough."
-Casey K., Portland, OR
Read More Alderleaf Reviews on CitySearch.com


"Alderleaf if a great place. I travel down there from Alaska because they have some great tracking and trailing classes and host Cybertracker evaluations. They have excellent instuctors whether it is tracking or bird language or many other skills."
-Mike T., Fairbanks, AK


"Alderleaf Wilderness College's staff uses teaching styles that allows for all kinds of learners to learn and have fun. I use this knowledge with my kids all the time. I would highly recommend this class to others."
-Rocco G., Langley, WA
Read More Alderleaf Reviews on MerchantCircle.com
---
For additional information, check out:
---

Return from Alderleaf Reviews back to About Us


---
---
---

Grow Your Outdoor Skills! Get monthly updates on new wilderness skills, upcoming courses, and special opportunities. Join the free Alderleaf eNews and as a welcome gift you'll get a copy of our Mini Survival Guide.