Welcome to the October 2016 eNewsletter from Alderleaf Wilderness College!

In this issue...
1.) 2017 Course Dates!
Dates for most 2017 classes are now live on the website. You can register to reserve a spot or purchase as a gift...
2.) Featured Article: Mountain Lion Tracks & Sign
Learn key features for identifying mountain lion tracks, scat, markings, and more...
3.) Upcoming Course Dates
There's space in several upcoming classes. Check out what's scheduled for the remainder of 2016 and beyond...


---
2017 Course Dates!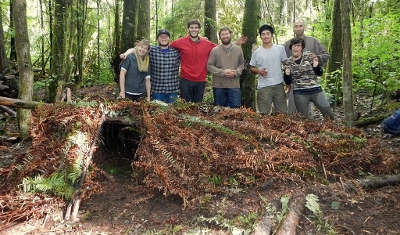 Most of our 2017 course dates are now live on the Alderleaf website! You can now register to reserve spots. Some classes fill early. See the list on our 2017 Course Calendar. Classes can also make an excellent holiday or birthday gift. And stay tuned - we've also got a few additional new courses in the works for 2017 that will be announced in the coming months!


---
Featured Article: Mountain Lion Tracks & Sign

With snow beginning to fall in the mountains across the northern parts of the continent, its a great time to look for tracks of all kinds of wildlife. Learn how to recognize the unique tracks and sign left by mountain lions, an iconic carnivore... Continue reading


---
Upcoming Course Dates!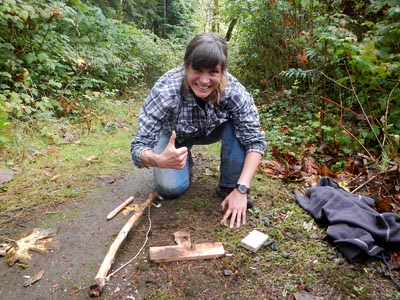 Registration is open. Check out the remaining 2016 courses and upcoming 2017 dates!
2016
2017
---
Considering the Alderleaf Wilderness Certification Program?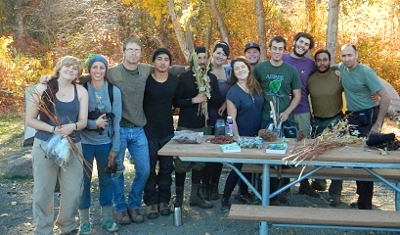 The application period for the 2017-2018 school year is open. Early applicants receive priority for scholarships and student housing! Classes begin September 5th, 2017. Visit the Certification Program page.


---
Did you know that Alderleaf is on several social sites?
Check them out...
Alderleaf on Instagram


Help Us Reach Out!
You can mention us on Facebook, Twitter or any other way...every little bit helps Alderleaf affect positive change in the world through nature skills education! Thank you very much for considering this request!
---
Share the Alderleaf eNewsletter!
Do you know someone who might enjoy our free nature skills articles and program updates? If so, you can forward the Alderleaf eNewsletter to a friend!

If you received this issue from a friend, you can subscribe to our free eNewsletter by clicking here.

Privacy Policy: Alderleaf Wilderness College highly respects the privacy of our subscribers and never sells, trades, or otherwise shares your email address or other personal information with anyone else, for any reason, without your express written permission. Our e-newsletters always contain an easy way to opt-out (unsubscribe function) at the bottom of each email.
The Alderleaf eNewsletter is emailed approximately once per month. We pledge to never flood your account with emails.
Alderleaf Wilderness College
18715 299th Ave SE
Monroe, WA 98272
United States
(360) 793-8709

Visit our website to see new program information and more: https://www.wildernesscollege.com/index.html


---