Wild Edible & Medicinal Plants Course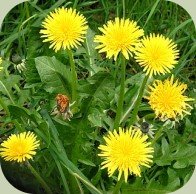 Wild Edible & Medicinal Plants Course Details:
Dates: May 20-21, 2023
Offered again: Aug 19-20, 2023
Duration: 10am-4pm each day
Location: Monroe, WA
Instructor: Alderleaf staff
Cost: $297
Register



Learn how to utilize a diversity of native wild plants for food & medicine! This course covers a full range of uses, from quick emergency survival foods to incorporating wild plants into culinary dishes, and the how-to of making salves, tinctures, decoctions, and infusions, as well as using fresh wild plants for first aid situations.
Participants learn plant identification, ethical harvesting techniques, cooking, and preserving wild edibles. You create a salve and tincture to take home. Students gain a hands-on knowledge of wild edible & medicinal plants that can be incorporated into everyday life!
Join us for this fun and exciting course at the Alderleaf campus! Class is a mixture of practical information, slideshows, and hands-on field-based practice with local plants.

The Wild Edible & Medicinal Plants Course covers:
Plant identification techniques
Ethical harvesting and safety considerations
Recipes for making meals from wild edibles
Creating tinctures, salves, infusions, decoctions, etc...
Hands-on practice with harvesting and preparing plant medicines
Detailed information on key edible & medicinal plants in North America


---
Register for the Wild Edible & Medicinal Plants Course
---

Testimonials:
"Informative, fun, and above all an inspring class. The instructors really know their plants and were a joy to learn from."
- Samantha S.
"An outstanding introduction to understanding the plants I walk among each day. A great way to reconnect with nature!"
- Barry J.
"Good course, good pace, good mix of teaching and hands-on tasks as well as demonstration and how to make tinctures, decoctions, infusions and salves."
- Wolf H.
"A great course to get you started on the path to creations for your own medicinal cabinet. It was great to come home with a few already made."
- Plant Course Participant
"This is a wonderful course. I brought my 4 children (ages 6, 8, 11, & 12) with me to the class. We all had a wonderful time. The material, presentation, and especially the cooking portion at the end kept all the kids engaged the whole time. The kids particularly enjoyed the walking tour/plant identification 'hunt,' and getting to gather the plants used to make the meal later."
- Brian W.


See a blog post about one of our Weekend Plants Courses.


---

Return from Edible & Medicinal Plants back to Wilderness Courses


---