Welcome to the May 2016 eNewsletter from Alderleaf Wilderness College!

In this issue...
1.) Exciting Announcements!
A major movie production, open house reminder, trailing evaluations, and more!...
2.) Feature Article: Edible Bugs!
Edible bugs can be an excellent food source in wilderness survival situations. Learn which bugs can be...
3.) 2016 Course Dates
Registration is open for all 2016 classes. Check out what's coming up on the course calendar...


---
Exciting Announcements!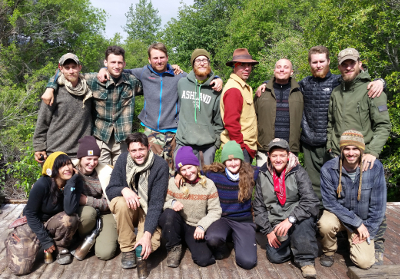 Our Advanced Wilderness Skills Program (AWSP) just returned from their Survival Trek in the eastern Cascades (photo above!), while our Wilderness Certification Program is about to embark on its Survival Trip in the western Cascades! There's still time to apply for the coming school year!
Alderleaf provided survival training to the cast of Captain Fantastic, a major movie production starring Viggo Mortenson. We're looking forward to its nationwide release this summer! Here's the trailer and a recent review.
Quick reminder - this coming Sunday (May 29th) from 1-4pm is our Open House Event, with AWSP students leading a variety of exciting demonstrations from friction fire, to edible plant walks, flintknapping, braintanning, and more. Its free and family friendly!
Though the Trailing Workshops with guest tracker from South Africa, Adriaan Louw, are about full (we're taking a waiting list), there are still spaces in the Trailing Evaluations facilitated by Adriaan. Call to reserve a spot.
Join Filip Tkaczyk, author of "Tracks & Sign of Reptiles & Amphibians", in late June for an eye-opening weekend learning about the signs snakes, lizards, turtles, frogs, toads, and salamanders leave behind. Fil will be sharing the new track identification techniques gleaned from creating the field guide at this one-of-a-kind Reptile & Amphibian Tracking Course.


---
Featured Article: Edible Bugs!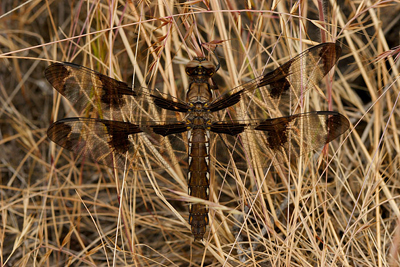 By Filip Tkaczyk
Edible bugs can be an excellent food source in wilderness survival situations. The idea of edible bugs might strike many as sounding a bit questionable or even downright disgusting! With bodies so different from our own, more legs, and even different sensory systems, bugs... Continue reading


---
2016 Course Dates!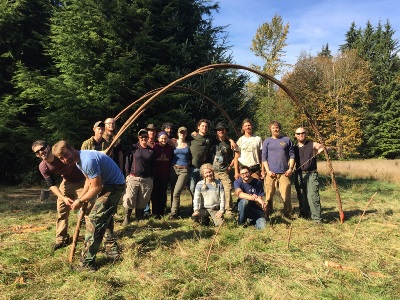 Registration is open. Check out what's coming up on the course calendar below.
---
Considering the Alderleaf Wilderness Certification Program?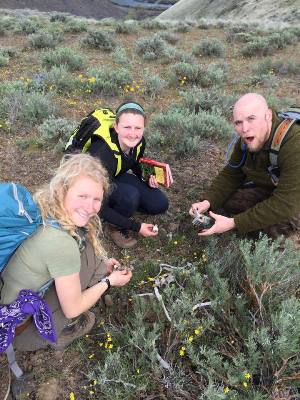 The application period for the 2016-2017 school year is open. Classes begin September 6th, 2016. Visit the Certification Program page.


---
Did you know that Alderleaf is on several social sites?
Check them out...
Alderleaf on Google+


Help Us Reach Out!
You can mention us on Facebook, Twitter or any other way...every little bit helps Alderleaf affect positive change in the world through nature skills education! Thank you very much for considering this request!
---
Share the Alderleaf eNewsletter!
Do you know someone who might enjoy our free nature skills articles and program updates? If so, you can forward the Alderleaf eNewsletter to a friend!

If you received this issue from a friend, you can subscribe to our free eNewsletter by clicking here.

Privacy Policy: Alderleaf Wilderness College highly respects the privacy of our subscribers and never sells, trades, or otherwise shares your email address or other personal information with anyone else, for any reason, without your express written permission. Our e-newsletters always contain an easy way to opt-out (unsubscribe function) at the bottom of each email.
The Alderleaf eNewsletter is emailed approximately once per month. We pledge to never flood your account with emails.
Alderleaf Wilderness College
18715 299th Ave SE
Monroe, WA 98272
United States
(360) 793-8709

Visit our website to see new program information and more: https://www.wildernesscollege.com/index.html


---