Wildlife Tracking Walks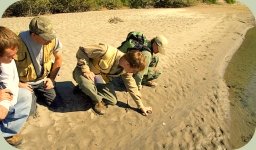 Wildlife Tracking Walk Class:
Date: Aug 26, 2023
Duration: 9:30am-12noon
Location: Three Forks Park near North Bend, WA
Instructor: Jason Knight
Cost: $97
Register


Discover the fascinating world of wildlife tracking! Learn to identify the tracks and signs of seldom-seen wild animals while exploring local forests and riverbanks. Guided by an experienced instructor, each walk covers a variety of evidence left by animals large and small.
Develop the awareness to see the hidden world of animal signs that surround us all the time, so that you can discover what animals share your neighborhood and are nearby on your next hike!


Enjoy a fun exploration, hear captivating stories about our local wildlife, and learn about regional conservation efforts


Learn tips for photographing tracks & sign to support learning and sharing discoveries with others


Come away with new eyes and wildlife detective skills that enhance your outdoor experiences for the rest of your life!
Examples of some of the types of observations you can expect on our walks include signs such as: tracks of a bobcat weaving through a thicket, markings on a tree from bear cubs climbing, drag marks from beavers hauling saplings, hidden deer beds, crayfish shells from a river otter feeding, etc... We typically see 15-30 different types of animal signs on each walk!

No prior experience necessary. All experience levels welcome. Family friendly!

(Expand your learning by also participating in a Wildlife Trailing Class to learn how to follow tracks & sign to find animals!)


---

Register for a Wildlife Tracking Walk Class


---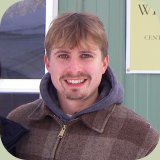 Jason Knight has taught nature skills for over two decades, with expertise in wildlife tracking and wilderness survival skills. He is an experienced wildlife biologist and wilderness educator, having worked with conservation organizations, government agencies, and in the private sector. Jason is certified as a Senior Tracker (Track & Sign Specialist and Trailing Specialist) through CyberTracker Conservation International. He received a Bachelor of Science in Wildlife Ecology & Environmental Education from The Evergreen State College and holds a Permaculture Design Certificate. Jason has managed cougar studies for the Washington State Department of Fish & Wildlife and assisted with gray wolf research in central Idaho. He worked on many wildlife projects through Wetland Resources, Inc and consulted as a local wilderness skills expert for the "Coastal Catastrophe" episode of the Discovery Channel's Dual Survival television program. He contributed photos to the field guide "Wildlife of the Pacific Northwest" and conducted field work for the book "Tracks & Sign of Reptiles & Amphibians".


---

Return from Wildlife Tracking Walks back to Wilderness Courses


---