Seaweed Recipes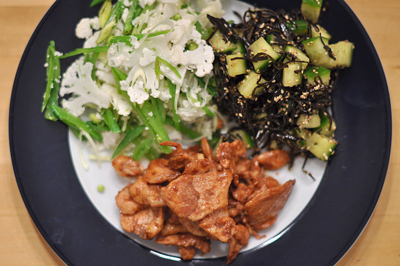 By Filip Tkaczyk
Here are some seaweed recipes we share with students in our core programs when we teach about wild edible seaweeds on our marine ecology field trips to the coast.
Eating seaweed raw or dried can be good on its own but making them part of a dish makes them even more appealing. Seaweed not only adds a great deal of nutritional value to foods, but also adds that elusive, savory flavor known as "umami." Go ahead and try them for yourself with seaweeds you've wild-harvested or picked up at the grocery store.


---
Seaweed Popcorn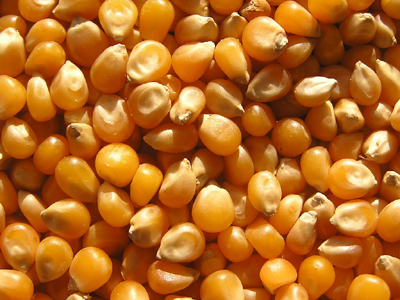 A popular snack with most people is popcorn.  But how do you make it healthier and tastier? Add seaweed! Start with all the ingredients you need: popcorn kernels, salt, nutritional yeast, black pepper and some sheets of nori seaweed.  Shred the nori sheets into tiny pieces, and mix them in a bowl with the 1 teaspoon of nutritional yeast, a pinch of salt and a pinch of black pepper. Grind these in a spice grinder or small bowl.  Pop the popcorn, then throw it into a large bowl with a lid or paper bag.  Add the spices mix and shake thoroughly. Serve and enjoy!


---
Seaweed Sesame Salad
This is perhaps one of the most familiar seaweed dishes, and is fairly simple to make from scratch.  Start by acquiring the following ingredients: sesame seeds, dried wekame seaweed (Undaria pinnatifida), parsley or cilantro (whichever you prefer), green onion, favorite vinegar (rice vinegar is typically used), soy sauce, sugar, and sesame oil.
Begin by soaking the wakame seaweed in a bowl of warm water for about 30 minutes.  In the meantime, mix a splash of rice vinegar, sesame oil and soy sauce with a teaspoon of sugar in a small bowl. Mix these until the sugar dissolves.  This will be your dressing.
Now chop the green onion and parsley into small parts. Once the seaweed is soaked and soft, try a piece and see if the consistency is to your liking.  If not, just soak longer, then drain the water out of the bowl containing the seaweed. Place it on a cutting board and chop it to preferred size. Then put it back in the bowl and add your dressing and chopped greens.  Pour your sesame seed onto it, mix thoroughly until dressing, oil and seeds cover the seaweed evenly.  Now serve and enjoy!
You can experiment with your local wild seaweed species such as porphyra, sugar kelp, and bullwhip kelp fronds as an alternate to the wekame seaweed.


---
Kelp Pickles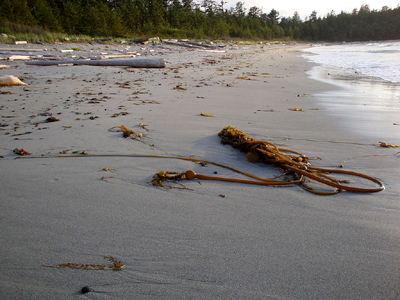 Bullwhip kelp (Nereocystis leutkeana) has a stalk that has a firm, dense texture that makes it perfect for kelp pickles. Of all the seaweed recipes, this one takes a little bit of patience. First, you must acquire some fresh bullwhip kelp.  The part you need is the section just below the top, where the bulbous gas-filled chamber is found. You can harvest according to how big you want your pickles to be, as the pickles will be rings that are cross-section segments of the bullwhip kelp's stalk.


Be More Prepared For Your Next Outdoor Adventure!


Don't leave home without knowing these six essential survival skills. Our free survival mini guide reveals the strategies of:

Shelter & fire to prevent the number one cause of death

Obtaining clean water to avoid life-threatening dehydration

Common wild survival foods and other critical skills!


Once you have brought your bullwhip kelp home, make sure you gather: fresh dill leaves and seeds, a few black pepper corns, a pearl onion or red onion, a few cloves of garlic, some white vinegar, turmeric and sugar.  Slice the kelp into approximately 1/8 - 1/4 inch thick rings. Place them into sterile jars, leaving some room for the other ingredients.

Slice your onion thinly and chop the garlic cloves finely.  Then add them to each jar, along with a pinch of turmeric and several pepper corns each.  Mix several cups of the white vinegar with one to two cups of sugar in a bowl.  Pour this liquid into each jar and seal.
If you want to make the pickles softer, you can soak them in salt water for a few hours, then bring them to a boil for 5 minutes. Then follow the directions above. Keep these in the fridge, unless you use proper canning methods and seal them using a pressure-canner. Let your pickles sit for several weeks before enjoying.


---

Try these great seaweed recipes and experiment with making your own.  You can also read our Wild Edible Seaweeds article. Enjoy the delicious and healthy benefits of seaweeds as part of your diet!
Further Resources Related to Seaweed Recipes:
The basics of wild edible seaweeds and coastal ecology are taught at Alderleaf's Wilderness Certification Program.

Check out our upcoming Wild Edibles Courses to learn more about what wonderful wild foods are out there waiting for you!
For detailed information on edible seaweeds visit Ryan Drum's site.


---
Return from Seaweed Recipes back to Wild Edibles Articles
---
---
---

Grow Your Outdoor Skills! Get monthly updates on new wilderness skills, upcoming courses, and special opportunities. Join the free Alderleaf eNews and as a welcome gift you'll get a copy of our Mini Survival Guide.