Course Highlights:
March & April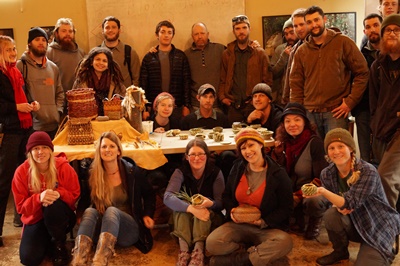 Its been busy as usual here at Alderleaf and the Wilderness Certification Program students are going full bore with all their new projects, practicing the skills they have been learning. Here are some highlights from March and April: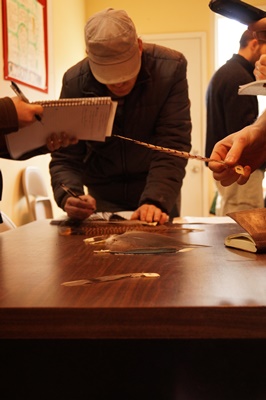 Here students are learning how to identify bird feathers. This includes gaining an understanding of wing structure, special field markings of different species, and other unique features.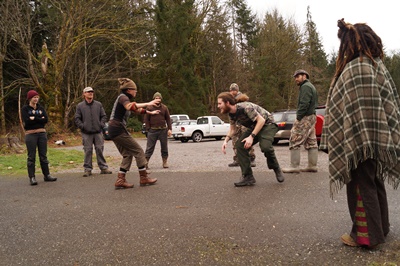 In this photo, students are learning fun, blindfolded games that help fine tune the other senses for improved nature awareness.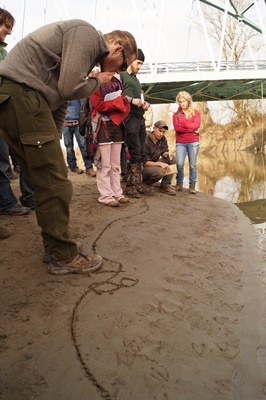 Instructor, Filip Tkaczyk, is showing the difference between the tracks of geese and seagulls, as preparation for the track & sign evaluations.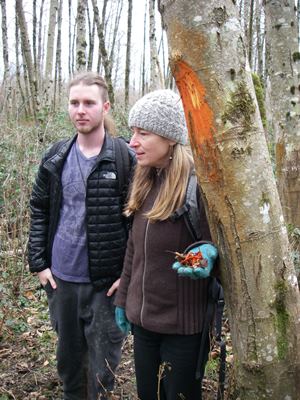 Apprentice instructor, Brooke Nelson, is pointing out fresh elk sign during a wildlife tracking field trip.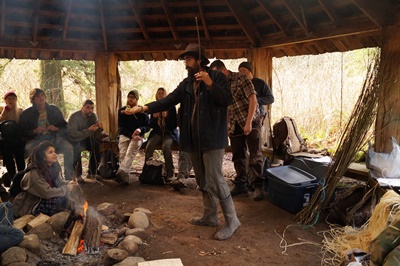 Instructor, Jeremy Williams, teaches students how to make survival cordage using natural plant materials, including stinging nettle.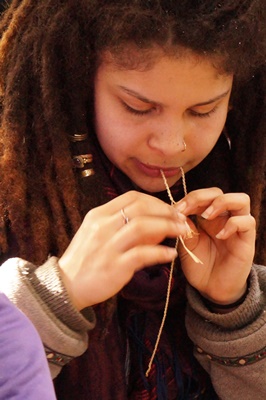 Here's one of the students making survival cordage using the reverse-wrap technique. The cordage can be used for a bow drill fire string, survival snares, a bow and arrow string, and so much more.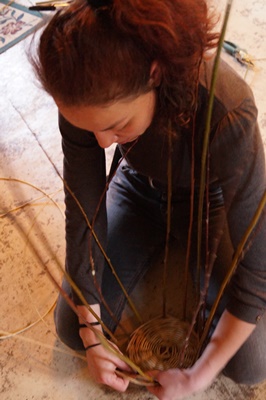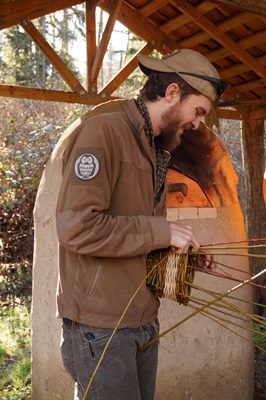 The two photos above show students learning the twining method of basketry to create beautiful willow baskets as part of their ethnobotany curriculum. They also learned the important role that willow plays in an ecosystem, willow's medicinal uses, and how they can take care of a willow patch so that it produces a supply of beautiful willow whips (branches) to harvest year after year.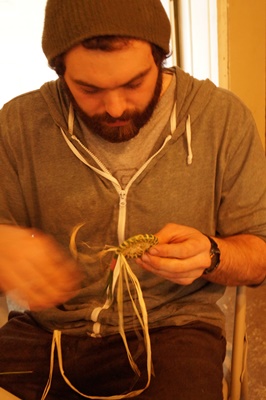 Picture above is another basket-making technique called "coiling". Students learned about the ponderosa pine and then used the needles to make intricately spiraled baskets.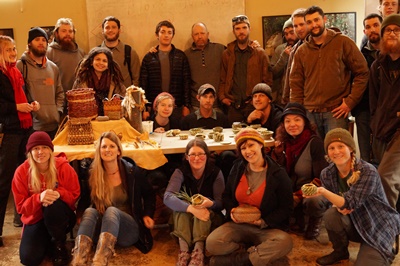 Here students are displaying their beautiful pine needle baskets.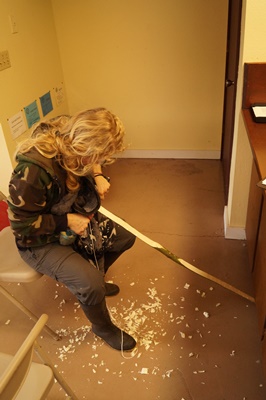 As part of the wilderness survival training at the Wilderness Certification Program, students learn how to make survival bows and arrows from saplings and natural materials.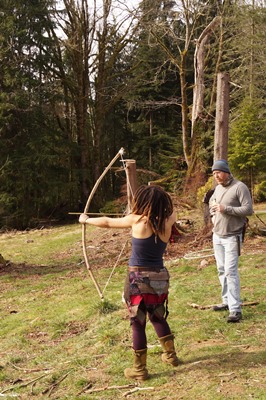 Students had a blast testing out their own hand-made survival bows!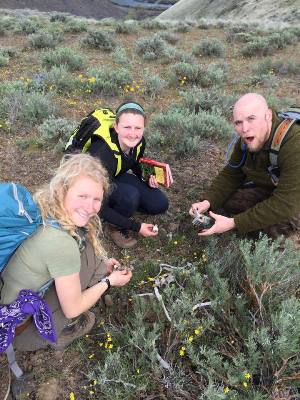 The program also took a field trip to the deserts of central Washington, in the Columbia River plateau region. They learned about edible and medicinal plants of the desert, as well as human tracking techniques and desert wildlife.
Stay tuned for more updates!


---

Next: Week 26: Permaculture Strategies


---

Learn about the Alderleaf Wilderness Certification Program, our in-depth, nine-month course that trains students in wilderness survival, permaculture, wild edible & medicinal plants, wildlife tracking, naturalist, and outdoor leadership skills.


---

Return back to AWCP Highlights


---
---
---

Grow Your Outdoor Skills! Get monthly updates on new wilderness skills, upcoming courses, and special opportunities. Join the free Alderleaf eNews and as a welcome gift you'll get a copy of our Mini Survival Guide.