Wild Plant Walk Classes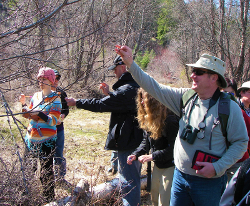 Wild Plant Walk Class Options:

1: Winter Tree & Shrub ID Walk
Date: Feb 1, 2020 - 1pm-4pm
2: Spring Wild Edible Plants Walk
Date: Jun 6, 2020 - 1pm-4pm (full)
3: Summer Wild Edible Plants Walk
Date: Jul 25, 2020 - 1pm-4pm
4: Fall Wild Edible Plants Walk
Date: Sep 26, 2020 - 1pm-4pm (full)

Location: Monroe, WA
Cost: $67 per class
Register
Learn how to identify wild plants, trees, & shrubs and their edible, medicinal, and craft uses; while exploring the trails at the Alderleaf campus. Guided by an experienced instructor, each walk focuses on the different plants available in that season.
- Gain experience with practical field identification techniques

- Sample seasonally available wild edible plants

- Learn safe foraging and ethical harvesting best practices

- Gain an understanding of the the historical & current uses of wild plants


No prior experience necessary. You may register for any single class, multiple classes, or all four.


---
Register for a Wild Plant Walk Class


---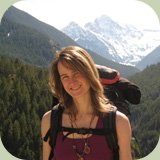 Intructor: Heather Swift is an ethnobotany instructor at Alderleaf. Heather is passionate about wild plants and regularly harvests wild plants for medicine and food. She has been an ethnobotany instructor at Cascadia Community College and taught private classes in wild edible and medicinal plants. She is the founder of Cohabitats, a consulting collective that fosters conservation, restoration and stewardship.

---

Return from Wild Plant Walk Classes back to Wilderness Courses


---
Knowledge is Power - Grow Your Wilderness Skills! Get monthly updates on new wilderness skills articles, upcoming courses, and special opportunities. Join the free Alderleaf eNewsletter: