The Essential Skills of Wilderness Survival

A Guide to Shelter, Water, Fire, Food, Navigation, and Survival Kits
Launching on October 9th, 2022!
Join our eNews to get updates on its release!
The Essential Skills of Wilderness Survival shows you a systematic approach to wilderness survival designed to increase your confidence in the outdoors and teach you exactly what to do, and in what order, if you find yourself in a survival situation.

You will learn how to:
build shelter from natural materials that keep you warm and protected from the elements
find water and purify it with or without equipment
start campfires even in the pouring rain without matches or lighters
recognize staple wild foods
navigate with and without the aid of a map and compass
create the right type of survival kit to be prepared for nearly any emergency
The techniques presented in The Essential Skills of Wilderness Survival will help you see the wilderness as a community of allies ready to supply you with survival needs - from wood for a fire-starting kit to wild edible plants to sustain you. You'll enjoy the freedom of exploring remote areas, and become a valuable resource for others.


---

"Whether you're a seasoned nature enthusiast or new to the outdoors, this beautifully illustrated and masterfully organized survival guide, that simplifies Jason's decades of experience, will be an invaluable companion!"
-Jonah Evans, Texas Parks and Wildlife, and founder of NatureTracking.com
"Knight distills core survival principles and techniques into a format that ensures the reader will gain the confidence and know-how to be prepared for any emergency."
-Nicole Apelian, Ph.D., best-selling author and participant on the History Channel's Alone show
"Easy. Practical. Efficient. The Essential Skills of Wilderness Survival is a must have. It could save lives."
-Casey McFarland, biologist and coauthor of the Peterson Field Guide to North American Bird Nests


---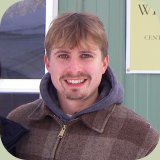 Author Bio: Jason Knight has been teaching wilderness survival skills since 1997. He has consulted as a local wilderness skills expert for the Discovery Channel and has been featured on NPR. He is a cofounder and instructor at Alderleaf Wilderness College, one of the leading outdoor schools in the United States offering training in wilderness survival to a broad range of clients including the US Forest Service, the Seattle Mountaineers, and the cast of the award-winning film Captain Fantastic.


---
---
---