Language of the Birds Class



Language of the Birds
Course Details:
Instructor: Filip Tkaczyk
Available as a custom course
to groups upon request.
Contact us to inquire 

Spend the day learning about bird language and how it can help you discover more wildlife. Learn how to interpret bird calls and behaviors that point to hidden animals on the landscape. Whether it is a bobcat camouflaged into a thicket, an owl sleeping high in a dense tree, or a deer moving off through the brush, specific bird sounds show us where to look.
The course covers:
Understanding the 5 voices of the birds
Interpreting patterns of bird alarms for different types of predators
Determining the most reliable alarm species
Wildlife observation, stalking, and awareness techniques
The course is a mixture of instruction and hands-on, field-based exercises. Participants come away with a great foundation of skills for understanding and utilizing bird language. Check out our article about bird language.


---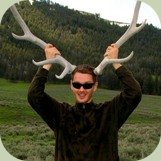 Filip Tkaczyk is an experienced naturalist who has extensively studied the ecosystems of Washington State for over a decade. He earned a B.S. in Wildlife Science from the University of Washington and has worked for Seattle Audubon, the Wildlife Society, and the Olympic National Park. His areas of expertise include birding, mushroom foraging, and nature photography.
---
Register for the Language of the Birds Class

---

Return from the Bird Language Class back to Wilderness Courses

Knowledge is Power - Grow Your Wilderness Skills! Get monthly updates on new wilderness skills articles, upcoming courses, and special opportunities. Join the free Alderleaf eNewsletter: