Forest Stewardship Course



Forest Stewardship Course Details:
Dates: TBD
Duration: 9am Sat - 4pm Sun
Location: Monroe, WA
Instructor: Phil Bennett
Cost: $250
Register
This course provides an introduction to sustainable home-scale forest stewardship practices and philosophies. This mindful approach to small-scale forest management promotes a healthy environment abundant with resources for people and planet.
Topics include creating wildlife habitat, basic tree biology, tree thinning and pruning, planting/transplanting, and much more. We will also have the opportunity to go into the field to put practices into action and gain hands-on experience, giving participants a balance between the knowledge and application of forest stewardship.
Receive a discount when you sign up for the Self Sufficiency Series.


---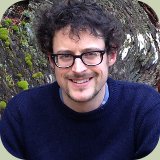 Instructor: Phil Bennett has been a naturalist and wilderness guide for ten years in Washington, Idaho and California. He has taught survival skills, naturalist studies, and wilderness therapy. For the last two years he has worked in arboriculture with Down to Earth Tree Care in Duvall, WA; a company dedicated to ethical and sustainable practices. Phil helps to steward a 160 acre parcel in eastern Washington, a 67 acre parcel in east San Diego County, and has written a forest stewardship plan for a 20 acre parcel in western Washington. His favorite tree is Quercus robur, the English Oak.


---
Register for the Forest Stewardship Course

---

Return from the Forest Stewardship Course back to Wilderness Courses


---
---

Grow Your Outdoor Skills! Get monthly updates on new wilderness skills, upcoming courses, and special opportunities. Join the free Alderleaf eNews and as a welcome gift you'll get a copy of our Mini Survival Guide.