Advanced Plants Course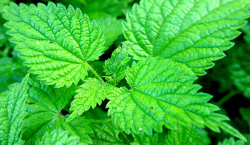 Advanced Plants Course Details:
Date: Aug 8-9, 2015
Duration: 9am Sat - 4pm Sun
Location: Monroe, WA
Instructors: Heather Swift
Cost: $250
Register



Continue your learning journey and discovery of wild plants. Learn about new plants and things you can make with them that were not covered in our introductory Wild Edible & Medicinal Plants Course.

Whether your are at home or on the trail, continue learning how to use a spectrum of wild plants for food and medicine. This course covers a range of uses from first aid to integrating wild plants into your daily diet and personal care.

Participants learn additional skills for plant identification, ethical harvesting and stewardship practices, processing, cooking and preparing wild plants.

The Advanced Plants Course covers:

Plant identification using plant family characteristics
Creating culinary syrups, infused oils and vinegars from wild plants

Medicine cabinet starters including cough syrups, throat lozenges, and headache teas
Herbs for self-care including lotions, healing oils, and hair rinses
Safe herbs for children and pregnancy
Basic plant compounds (glycosides, alkaloids, etc...) - what they are and how they interact with the human body
Harvest schedule for native medicinal and edible plants


---
Register for the Advanced Plants Course

---

"This advanced class really took my passion and knowledge to another level and pushed me to really grasp these concepts and take my love for plants one step further." - Annabel Brennan
"Fun and great team of students. Instructors were comfortable to learn from." - Marty Holota


---
Return from the Advanced Plants Course back to Wilderness Courses
---
---
---

Grow Your Outdoor Skills! Get monthly updates on new wilderness skills, upcoming courses, and special opportunities. Join the free Alderleaf eNews and as a welcome gift you'll get a copy of our Mini Survival Guide.