Essential Wilderness Survival Skills 
Online Course

What You Need to Know to Stay Alive in the Outdoors
"I learned so much in such a short time, I am still amazed by it."
William Fisher, US Air Force Veteran





Ready to transform your experience with the outdoors?
Learn the core skills of survival - shelter, water, fire, and food - in a format that allows you to participate at home and at your own pace - with the Essential Wilderness Survival Skills (EWSS) online course.
Become competent in taking care of your survival needs in the wilderness.
See the outdoors with new eyes – such as which plants you can eat and what trees can be turned into a fire kit.
Come away with practical life-saving skills, a deeper relationship with nature, greater confidence, and resources to share with your family & friends for fun and in emergencies.
In this course you will:
Understand the survival mindset

Learn how to build natural shelter

Experience how to make fire from friction

Learn how to find and purify water

Understand how to safely forage for wild foods
Know how to better prevent and prepare for emergencies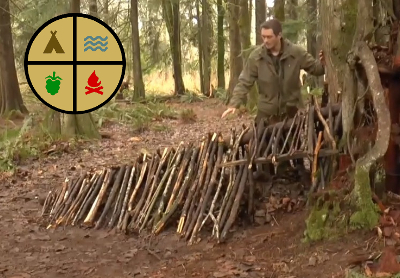 Throughout the course we guide you through each skill step-by-step with videos in each module and accompanying handout booklets.
Core concepts are emphasized and reviewed, with options to explore additional related skills.
You can complete EWSS in as short as a weekend (as a crash course), though most spread it out over several weeks.
Once you join, you'll have access to the course materials for two years.


If you like to go hiking, you'll have the confidence to handle yourself if you get into a difficult situation.
 
If you're ever caught in an accident while travelling or a natural disaster, you'll know what to do to survive.



Or if you're a survivalist who wants to know how to live off the land, you'll have the foundational skills to do so.




---
Course Contents
Module 1: Core Wilderness Survival Concepts
Before you start learning survival skills, it's important you understand the potential problems you could face. Here's some of what you'll discover in module 1:
How to survive in the wilderness without a tent, sleeping bag, food or water.
The 5-part survival strategy you must follow at all times to have any chance of staying alive. 
What the 3 biggest threats to your survival are and how to deal with them.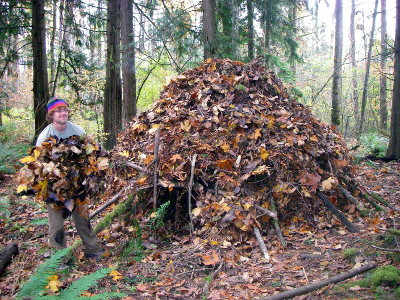 Module 2: Wilderness Survival Shelter
Maintaining body heat is your number one survival priority. Hypothermia is the most common cause of death in the wild. This is why building a shelter is so important. Here's some of what you'll discover in module 2:
Step by step instructions on how to build a shelter.
Shelter principles you can use in all climates whether you're in a hot, temperate or snowy environment.
How to test your shelter to ensure it will protect you from the weather.


Module 3: Survival Water Purification
It is vital you stay hydrated. You can last only three days without water. Water found in nature often contains dangerous pathogens which can even be present in fast moving or clear water. Here's some of what you'll discover in module 3:
5 safe sources of water in the wild.
The primitive method of water purification which you can always rely on when no other source of water is available.
What to add to the water so it tastes better and is more nutritious.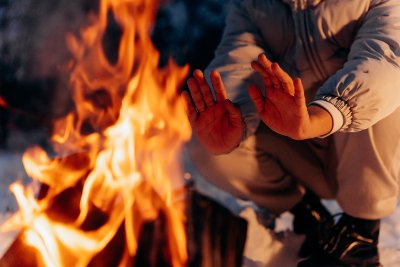 Module 4: Survival Fire Skills
Fire is crucial for your survival in the wild. You need fire to heat your shelter and keep you warm, to cook your food, and purify your water. What's more, it gives you important psychological comfort and boosts your morale. Here's some of what you'll discover in module 4:
How to start a fire even in the wettest climates.
The 6 parts you need to make a bow-drill set.
3 fire making mistakes you need to avoid.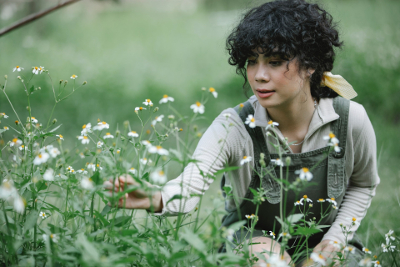 Module 5: Wild Survival Foods
The forest is your feast. It has an abundance of wild edibles for you to eat. Identifying edible plants and small game is one of the most important skills for surviving in the wild. Here's some of what you'll discover in module 5:
The 5 criteria to assess plants before you can safely eat them.
8 wild plants which are the best source of food.
A simple method for catching fish using sticks. 
How to tell if insects are safe to eat or not.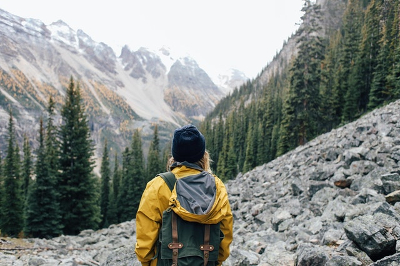 Module 6: Preparation and Prevention
The more prepared you are, the more likely you are to survive. This is why, as well as survival skills, it's helpful to have both a survival kit and know basic navigation skills. Here's some of what you'll discover in module 6:
Module 7: Bringing It Together and Further Resources
In the final module we'll review key information and bring all the elements together. You'll discover how to master each skill in the course so you can confidently handle yourself should you get lost. 


When you complete the course, you'll be awarded with The Essential Wilderness Survival Skills Certificate:
You can use it to show your credibility with outdoor survival. 
You can put it on your resume to stand out from other candidates. 
Or simply hang it on your wall to proudly display it to friends and family.


---
SPECIAL BONUS: 
The "Wild Edible Plants Recipes" Guide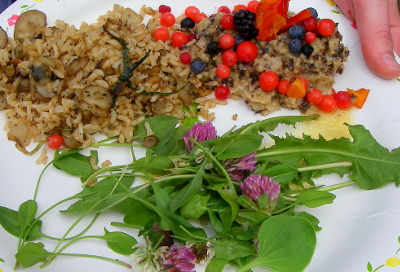 This 10-page guide is your cheat sheet for eating in the wild. It's packed with must-know info and recipes with the most common wild plants you'll find. Here's some of what you'll discover inside:
---
An Experienced Instructor Team
Alderleaf is one of the leading outdoor schools in the United States offering training in wilderness survival. With a wealth of knowledge and many years of experience, each of the instructors bring a high level of excellence and professionalism to each class.
Alderleaf's many courses have included survival trainings for the US Forest Service, Seattle Mountaineers, and the cast of the award-winning film, Captain Fantastic.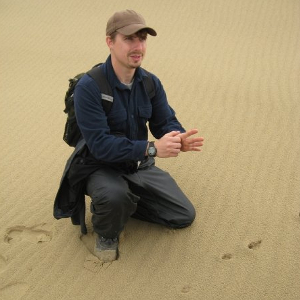 Lead instructor, Jason Knight, has been teaching wilderness survival skills for over twenty years. He is the director and co-founder of Alderleaf Wilderness College and author of the book, The Essential Skills of Wilderness Survival.
Jason has consulted as a local wilderness skills expert for the Discovery Channel's Dual Survival program and has been featured on NPR. He is also a seasoned wildlife biologist & certified senior tracker that has managed mountain lion studies for the Washington State Department of Fish & Wildlife.


---

"If you want to learn about wilderness survival and primitive skills from extremely knowledgeable instructors, Alderleaf is for you. I learned more than I ever thought possible."
-Casey Kafka


---
How much is the course?

What you'll discover in the course is invaluable knowledge and skills which could one day save your own or someone else's life.

And by having it online you don't have to take time off from work to attend an in-person course... nor spend on travel expenses for getting to and from our location... nor get camping equipment for staying on site… all of which can add up to well over $2,000.

We want to make the skills accessible to as many people as possible. That's why you can get the Essential Wilderness Survival Skills Online Course today for $397.
This is a small price for the peace of mind these skills will give you.
Nowhere else will you find expert survival instructors who are consultants to the government and television industry sharing their expertise.
You'll be able to go into the wild at any time and feel secure knowing you have shelter, food, water, fire, and much more around you.


100% No-Risk Guarantee
We're so confident our Essential Wilderness Survival Skills Course will equip you with the knowledge you need to survive in the wild, we're offering you our 60-day money back guarantee.
This means you have plenty of time to go through the course at your own pace and practice the various techniques you'll find inside. 
In the unlikely event you don't think the course has given you the know-how to get out of survival situations alive, then you can get a full refund. No questions asked.
To date, this course has equipped over 1,100+ people from all walks of life...whether stay at home parents or former U.S. Marines… with life-saving wilderness survival skills.


Now It's Your Turn!
The Essential Wilderness Survival Skills course will equip you with skills few people in the world possess. 
You'll be one of the rare people who can build shelter, find food and water, make fire and is self-sufficient in the wild.
And the best part is, with the 60-day guarantee, you can go through the whole course risk free. 
These are skills which everyone should know. Many lives would have been saved if people knew what to do in the wild. One day you could find yourself in such a situation and these skills could save your life. 
So, take advantage of this offer today and acquire these life-saving survival skills.
As soon as you register, you'll receive your login by email. You'll get immediate access to everything in the course.

"I absolutely love this course on Essential Wilderness Survival Skills. The videos were precise and to the point which help to keep me on track to listen and learn. Thank you!" 
-Cheryl Wyatt

"Awesome course! I've been a hobbyist survivalist for about 7 years now, but your course brought many new pieces of information to the table! I can't wait to practice what I've learned!" 
-Joe Littlehorn
I am currently a Scout Leader and have spent many years hiking, camping and enjoying the outdoors. The importance of being prepared is priceless. I have taken several wilderness survival courses in the woods and have read books. I highly recommend this course! I learned new stuff. Worth the time and cost! Thank you for sharing! 
-Luis Cuadrado


The Essential Wilderness Survival Skills Online Course includes:
Seven Modules - Survival Concepts, Natural Shelter, Water Purification, Friction Fire, Wild Edible Plants, Survival Kits, Navigation & More
Twelve Video Lessons
Nine Handout eBooks (over 87 pages!)

Special Bonus: Wild Edible Plants Recipes Guide
Certificate of Completion
Take advantage of our years of experience teaching thousands of students to accelerate your own learning!



"After taking the Essential Wilderness Survival Skills Online Course I feel confident about applying survival skills in the wild."  
"I was especially impressed by the amount of information that was effectively conveyed in such an easy-to-digest format. The instructors were clearly very knowledgeable and passionate about their craft, and that was consistently conveyed over the span of this course." 
"I learned brand new ways of applying previously learned skills that are invaluable – such as making/using a bowdrill kit and shelter building. The presentations were concise and easy to absorb, and I found it a great benefit that I could do them at my own pace."
"This course was invaluable to furthering my life and career goals. I highly recommend it for anyone, whether they want to pursue a career in the outdoors - or simply want to learn how to take care of themselves in the event they have to."
-Cameron Langford


---

Frequently Asked Questions
What do I get when I sign up?
When you sign up to the Essential Wilderness Survival Skills Course, you get access to all the great training videos and accompanying handouts… encompassing the seven modules of the course… from survival strategies, shelter, water, fire, food, navigation, survival kits, and more… as well as the FREE bonus guide, Wild Edible Plants Recipes. As soon as you register, you'll receive your login by email.
Who is this course for?
The course is for everyone, not just hikers or backpackers. It is for anyone who wants to know how to survive and be prepared for emergencies – whether you're a complete beginner or an experienced outdoor enthusiast.

Can I fit the course into a busy schedule?
Absolutely. The lessons are split into easily digestible segments, so that you can fit them in between a busy schedule. And you get two years of access, so you can take your time.
Are the lessons inside the course pre-recorded?
All the lessons are pre-recorded and the pdf handout booklets are downloadable, which means you can go through the course at your own pace. Simply log in and start watching at whatever time suits you best.
What is the cost of the course?
The course is available for $397.
Can I get the course as a gift for a friend or family member?
Yes! After signing up, just let us know what name/email to transfer the enrollment to by using our contact us form.
What will I need to watch the lessons inside the course?
To watch the lessons, all you need is an internet connection. You can watch the course on a desktop computer, laptop, tablet, or smartphone.
If I'm not happy with the course, can I get a refund?
Absolutely. We offer a 60-day money back guarantee. This means, in the unlikely event you're not satisfied with the course, just let us know anytime within the first 60-days and you can get a full refund. This will give you plenty of time to go through the course and see if it's right for you.
How long do I have access to the course?
You have access to the course for two years from the date you sign up. This way you can take your time going through the lessons and come back to review the materials as many times as you like.
Are there any tests or homework?
There are no tests or homework. However, there are fun and empowering suggested projects!
What if I have questions while taking the course?
Each lesson has a comments section where you can ask any questions you may have. Our instructors will answer your questions by the next business day during the next four months. You can also contact the office if by chance you have any technical support questions.
Will I receive a certificate?
Yes. There is a recognition of completion certificate at the end of the course that can be printed or added to a resume.
How long does it take to complete the course?
You can complete the course in as short as a weekend, though most spread it out over a few weeks.
After I buy the course, can I access it through a smartphone app?
Yes! If you prefer to access the course through a smartphone app, you can download the Kajabi app from your phone's app store and sign in with your email and password inside the Kajabi app (Kajabi is the course hosting platform we use for the course). This is completely optional and not required, since you can access the course online through any web browser (on a desktop computer, laptop, tablet, or smartphone) without using the Kajabi app.

I already bought the course, can you remind me where to log in?
The login page for the Essential Wilderness Survival Skills online course is here. Alternatively, you may download the Kajabi app and sign in through the app with the same email and password.

I bought the course a while ago and have forgotten my password, what should I do?
If you have forgotten your password, simply go to the password recovery page here and enter the email you used when purchasing the course. A recovery email is then sent out that allows you to log back in.


---

If you pass up this opportunity, will you be prepared for your next outing?

Get this course now and have your training completed before your next outdoor adventure!



Not ready yet?...Sample our survival education for free.

"The course opened my eyes to how wonderful and plentiful the outdoors is. Knowledge is empowering. It was truly a life changing event!"
-Zuri Biringer