Wilderness Survival Weekend Course: August 2 & 3 2014

Text and images by Bernard van der Weerdt

This August's two-day wilderness survival course, taught by Jeremy Williams (assisted by apprentice Bernard van der Weerdt) was a great opportunity to learn (and practice) relevant survival skills.

The outdoor classroom bridges the gap between our indoor communal spaces and our real classroom, the wilderness.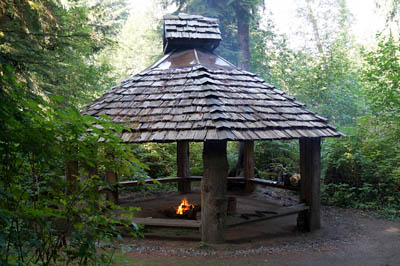 The height of summer, in the western Cascades, presents both challenges and opportunities for any survivalist. Besides building (and sleeping in) debris shelters deep in the forest, students also learn to gather materials to make the tools necessary for survival.
Below, students are watching Jeremy demonstrate how to make a burn bowl. Using burn bowls to purify water is essential, especially during the dry summer months.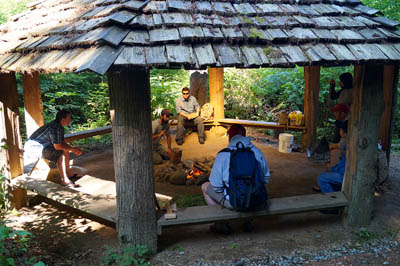 Wild edibles and medicinal plants were also discussed (and used when possible). The recent rain has prompted many mushrooms to appear.

Our students are also exposed to friction fire (bowdrill), traps, and many other ancestral skills.

Everything our students learned during this weekend will help them establish a solid foundation upon which they can continue to build.

---
Learn about our upcoming classes on the course calendar page!
---
Knowledge is Power - Grow Your Wilderness Skills! Get monthly updates on new wilderness skills articles, upcoming courses, and special opportunities. Join the free Alderleaf eNewsletter: