Flintknapping with Dan Stueber

Alderleaf's Wilderness Instructor Apprenticeship Program hosted renowned flintknapper, Dan Stueber, for a special flintknapping workshop in early October, as part of the program's advanced skills classes.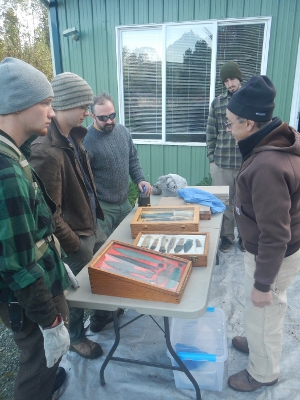 Dan shows Pete, Jeremy, and the Jareds some of the amazing pieces he has made, including historical replicas and obsidian knives with bone, antler and stone handles!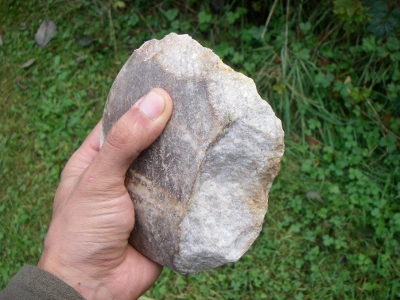 We started the day off by making quartzite hand-axes using techniques that are more than 1.7 million years old!  This one was tested on a red alder sapling.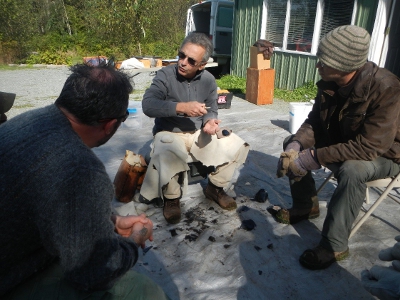 Here is Dan explaining to us the proper way to position yourself while pressure flaking obsidian.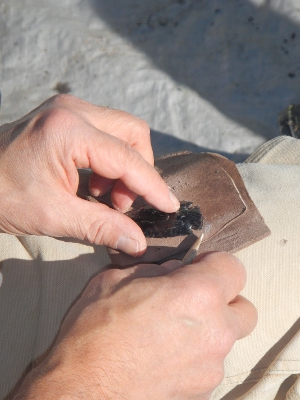 Dan showcased different techniques by making this incredible arrowhead from start to finish right before our eyes!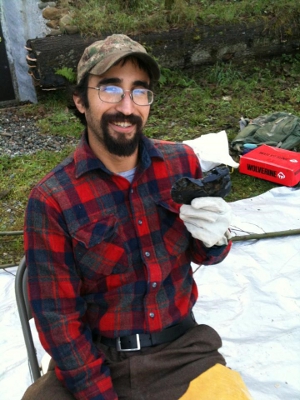 Nothing like fracturing with friends on a beautiful day!  Jeremy Williams, one of our core instructors, sat in on the class and can be seen here smiling and holding up an obsidian blank produced by percussion flaking.
Everyone left happy and hungering for more knowledge about stone tools! We look forward to hosting Dan Stueber again in the future!
---
Interested in flintknapping and other wilderness skills? Learn about Alderleaf Wilderness College's survival courses.

---
Knowledge is Power - Grow Your Wilderness Skills! Get monthly updates on new wilderness skills articles, upcoming courses, and special opportunities. Join the free Alderleaf eNewsletter: