Course Highlights:
October-November 2014

Fall is moving into the beginning of winter as we transition from October to November.  There is frost in the mornings and crisp, clear days. Alderleaf Wilderness Certification Program students continue their learning journeys while embarking on many adventures.  Here are some highlights from the past few weeks of classes.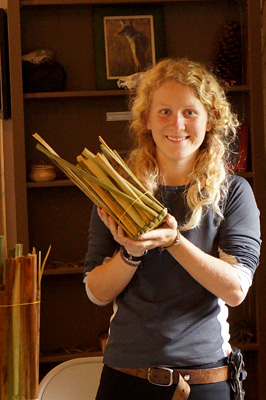 Students learned to make natural containers; in this case, baskets.  Here apprentice instructor Leah demonstrates a partially completed cattail basket.
The wildlife tracking apprenticeship has also been out on several very productive trips.  One of the trips involved studying wildlife and their sign in the drier, colder semi-arid lands east of the Cascade Mountains.  Here instructor Fil describes the construction of a black-billed magpie nest.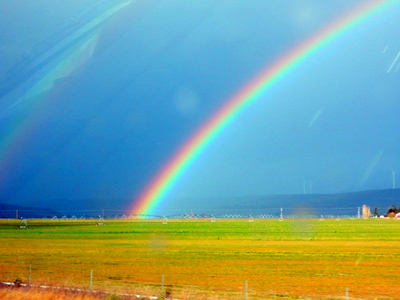 Trips out this time of year may include encounters with inclement weather.  Though this can be challenging, it can certainly have some perks such as beautiful sites like this double rainbow.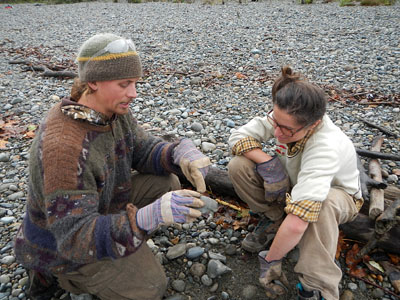 Students also learned the process of making stone tools and flint-knapping.  Here apprentice instructor Sam talks to student Erin about proper rock breaking techniques.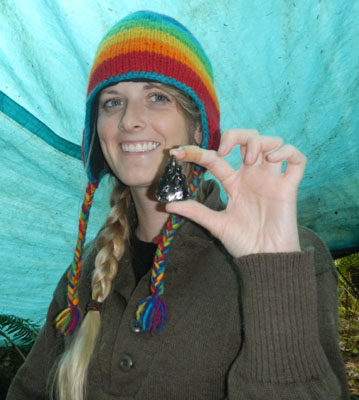 Here student, Jenna, shows off her flint-knapped obsidian arrowhead.  Flint-knapping is a skill that takes patience, practice and plenty of band-aids.

Students also learned from instructor Georgie about how to create natural containers using only a log round, some coals from a fire and a rock for a scraper. This technique, known as "burn bowls," is used to create water-tight containers which can also serve for purifying water through hot-rock boiling.

Here student, Trent, shows us how you can use your breath to speed up and guide the process of burning out the bowls. Beards and flying sparks can sometimes be a hazardous combination.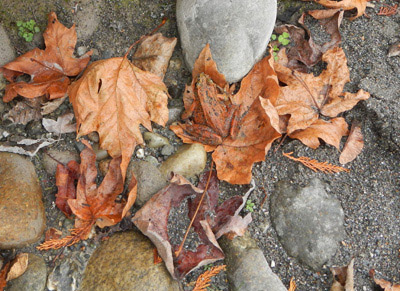 As our changing seasons continue to reveal more beauty and natural mysteries, some creatures take more careful observation to spot, like this perfectly hidden frog found during a day of trailing elk with the wildlife tracking apprenticeship.

Keep tuning in for more highlights from this amazing year with the Alderleaf Wilderness Certification Program.


---
Learn about the Alderleaf Wilderness Certification Program, our in-depth, nine-month course that trains students in wilderness survival, permaculture, wild edible & medicinal plants, wildlife tracking, naturalist, and outdoor leadership skills.
---
Knowledge is Power - Grow Your Wilderness Skills! Get monthly updates on new wilderness skills articles, upcoming courses, and special opportunities. Join the free Alderleaf eNewsletter: